Susan Gale Perry
Chief Executive Officer
Susan Gale Perry currently serves as the Chief Executive Officer at Child Care Aware® of America (CCAoA).
Prior to returning to CCAoA, Susan served as Chief Deputy Secretary of Opportunity and Well-being for the North Carolina Department of Health and Human Services (NCDHHS). In this role, Susan led 15 divisions and offices, including Early Care and Education, Child and Family Well-Being, Aging and Adult Services, Economic Services, Public Policy, Communications, Government Affairs and Data Strategy. While at NCDHHS, Susan led the creation of a Governor-directed Early Childhood Action Plan, galvanizing support for measurable progress in early childhood health, learning and well-being; spearheaded cross-system action to address the complex behavioral health needs of those in the child welfare system; launched North Carolina's Division of Child and Family Well-being; and managed multiple aspects of the state's COVID-19 response, including developing strategy and building capacity to successfully support the state's child care infrastructure and workforce so nurses, doctors, and others could provide essential services and developing one of the nation's first pandemic-EBT programs in order to provide more than $2B in critical food assistance benefits to nearly 1.5 million of North Carolina's children.  
Susan is a nationally recognized early childhood and human services leader skilled at creating vision and strategy alongside her partners; building strong and connected teams; advancing diversity, equity and inclusion; increasing stakeholder collaboration; securing greater public and policymaker support; and raising funds to improve outcomes for children and families. Most of her career has been in the early childhood public and nonprofit sector, serving as Executive Director for the state of Delaware Office of Early Learning, founding Executive Director of the North Carolina Early Childhood Foundation, Senior Director for Policy and Programs at The North Carolina Partnership for Children, and Deputy Executive Director at Child Care Aware of America. 
Susan's greatest passion is uplifting the voices, inspirations, power and accomplishments of the diverse and remarkable professionals working across public and private early childhood settings to help every child grow healthy, resilient and independent in safe and nurturing families, child care programs and schools, and communities.  
Susan served as CCAoA's Deputy Executive Director from 2002-2010 and was appointed as CEO in 2023. Susan is an avid (and slow!) swimmer, loves to take very long walks with her two toy-size dogs, and spends as much time as she can in the mountains and near bodies of water. When she has the chance, she loves to throw down on the dance floor!
Michelle McCready, M.P.P.
Deputy Executive Officer
Michelle McCready, M.P.P., currently serves as the Deputy Executive Officer at Child Care Aware® of America (CCAoA).
She formerly served as the Chief of Policy at CCAoA and provided vision, leadership, and management of policy and evaluation division, including federal policy, state initiatives, and advocacy. She partnered with board members, executives, staff, national and local coalition partners, and the community to make sound policy decisions that help children and families. She successfully executed the national advocacy movement, Child Care Works, which led to the attainment of the 2016 MarCom Award. She also secured several core contracts and grants for the organization such as: emergency preparedness, health and wellness, multiple state advocacy initiatives and increased federal training and technical assistance work. In addition to her leadership in developing a policy agenda that promotes CCAoA's mission and vision, Michelle also helped develop CCAoA's signature research reports on state child care data and the cost of child care in the United States. She is a key policy contributor to Huffington Post Politics, CNBC, and Exchange Magazine.
She has more than a decade of leadership experience on several presidential and congressional campaign efforts. Most notably, Michelle staffed various campaigns and efforts in Virginia with Organizing for America during the first three years of the Obama Administration, was the Field Director for Representative Gerald Connolly (D-VA), and for the past six years has implemented CCAoA's policy and legislative agenda. Michelle has considerable experience working on early learning and child care policies, including the re-authorization of the Child Care and Development Block Grant (CCDBG) of 2014, Labor-HHS appropriations, Head Start/Early Head Start, Quality Rating and Improvement Systems (QRIS), state and local advocacy campaigns, the Affordable Care Act, Emergency Preparedness and Disaster Response, and children's health initiatives.
Michelle earned her master's degree in public policy at George Mason University and a bachelor's degree in social welfare and policy at University of Wisconsin – Madison. Her studies included considerable qualitative and quantitative research experience, focusing on a range of topics including policy analysis, race and equity disparity, conflict resolution and negotiation, and advocacy. She holds leadership roles as the Executive lead for CCAoA's Public Policy Committee, the Public Policy Committee for Generations United, and on the Early Childhood Advisory Committee to the Arlington County School Board.
Michelle joined CCAoA at the beginning of 2011.
Elizabeth Goodman, CPA, MBA
Chief Financial Officer
Elizabeth Goodman is the Chief Financial Officer at Child Care Aware® of America (CCAoA). She previously served as SourceAmerica's Senior Vice President (SVP) of Finance. When Elizabeth joined SourceAmerica in 1999, she assumed ever-increasing responsibilities while rising from Senior Accountant to Corporate Controller and Chief Financial Officer.
In her former role as SVP at SourceAmerica, Elizabeth greatly improved the company's back office systems and procedures. Elizabeth oversaw accounting, business intelligence, investments, financial assistance, contract pricing, insurance, budgeting, facilities, employee benefits and procurement. She implemented business intelligence systems and guided process improvements across the financial reporting systems for SourceAmerica.
Before joining SourceAmerica, Elizabeth served as vice president of finance and administration for development resources at a community rehabilitation program in Texas that produced products and services under the Javits-Wagner-O'Day Act.
For the past 14 years, Elizabeth has served as the volunteer treasurer and board officer for Rhodesian Ridgeback Rescue, Inc. She holds a Certified Public Accountant (CPA) from the state of Virginia, an MBA from Averett University and a bachelor's degree in economics from Kenyon College.
Elizabeth joined CCAoA in November 2018.
Donna Stewart, SHRM-SCP
Chief of People & Culture
Donna Stewart is the Chief of People & Culture at Child Care Aware® of America (CCAoA). She has more than 20 years of experience leading the human resources function and many more years building knowledge in each functional area. Donna's expertise is centered around inclusion and developing people strategies that align with organizational values which ultimately creates a culture where all employees feel valued and thrive. Her personal motto has always been, "It's About People."
Donna's career has includes HR work with health-related nonprofits, including the American Physical Therapy Association, Westminster at Lake Ridge and the Association of American Medical Colleges. Most recently, Donna served as the Vice President of Human Resources at Hostelling International USA.
Donna holds certifications as a SHRM-SCP by the Society of Human Resource Management (SHRM) and a Senior Professional in Human Resources (SPHR) certification by the Human Resources Certification Institute (HRCI). She has a bachelor's degree in business from National-Louis University.
Donna joined CCAoA in November 2018.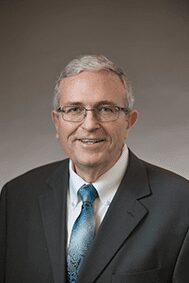 Matthew Henry
Chief Information Officer
Matthew Henry is Chief Information Officer for Child Care Aware® of America (CCAoA). Prior to coming CCAoA, Henry spent 13 years at Le Tourneau University in Longview, Texas, as Chief Information Officer and Dean of Innovative Education. His responsibilities included the University Library, University online curriculum and educational technology, and the Information Technology Department. Henry also created Minecraft summer camps that not only provided children a fun experience, but also used technology to build leadership skills. With more than 40 years of experience in information technology, Henry has served as chair of the Council for Christian Colleges & Universities, a national information technology group that serves private, faith-based schools, and as eCommittee Chair at Independent Colleges and Universities of Texas, a nonprofit association that is the voice for Texas' fully accredited private colleges and universities.
Matthew joined CCAoA in April 2019.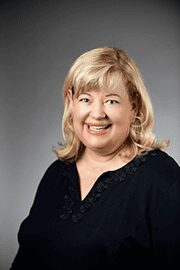 Stacey Holvenstot
Chief of Impact and Engagement
Stacey Holvenstot is Chief of Impact and Engagement for Child Care Aware® of America (CCAoA), creating the strategy for and leading the organization's membership and events, communications, marketing, and branding. Prior to coming to CCAoA, Stacey was Vice President of Marketing for the Society for Human Resource Management (SHRM), the world's largest HR professional society, where she led efforts to drive increased engagement, brand recognition and fresh offerings that produce consistent retention, growth in membership, and a deeply valuable, competitive market presence. Stacey's most recent professional recognition includes receipt of the 2019 Platinum MarCom Award, which honors excellence in marketing and communication and recognizes utmost creativity, hard work and generosity of industry professionals. Outside of her progressive 20-year career with SHRM, Stacey has contributed as Director of Alumni Relations at two universities. Her fundraising, service and outreach experience encompasses volunteering for Easter Seals, the PTA and numerous organizations that serve the needs of children in Fairfax County, Virginia. Stacey holds a Bachelor of Arts degree in Communications from the University of South Florida.
Stacey joined CCAoA in February 2020.
Anne Hedgepeth
Chief of Policy and Advocacy
Anne is a government relations and grassroots advocacy strategist, with experience motivating policy change at all levels of government.
As Child Care Aware® of America's Chief of Policy and Advocacy, she guides the organization's public policy work, as well as supports the advocacy and awareness efforts of child care resource and referral agencies and other early learning stakeholders across the country.
During her time at CCAoA, she successfully pushed Congress to invest over $50 billion in COVID-19 relief funding in child care and early learning and provided technical assistance and guidance to numerous state initiatives to advance a high-quality, affordable, and accessible child care system.
Anne previously worked with the American Association of University Women (AAUW) where she helped to pass the Lilly Ledbetter Fair Pay Act and the Matthew Shepard and James Byrd Jr., Hate Crimes Prevention Act, and to update and implement Title IX regulations and guidance in schools across the country.
Anne earned a bachelor's degree in Economics and Gender Studies from Davidson College and a master's degree in public policy from George Mason University where she was a member of Pi Alpha Alpha.
Anne joined CCAoA in September 2019.
Andrea M. Pagano-Reyes, CFRE, MA
Chief Development Officer
Andrea M. Pagano-Reyes (she/hers) currently serves as the Chief Development Officer (CDO) at Child Care Aware of America (CCAoA). In this role, Andrea provides direction and leadership to CCAoA to expand the development program to grow and diversify financial resources to support our nation's leading voice for child care to ensure that every family in the United States has access to a high-quality, affordable child care system. Andrea has more than 19 years of experience in fundraising, philanthropy, education, direct service and social justice work.
Andrea graduated from Penn State University with degrees in political science and women's studies and from George Washington University with a master's degree concentrating in public policy and women's studies.
Before joining CCAoA, she served as vice president of development at a DC think tank and prior to that at the Rape, Abuse and Incest National Network (RAINN), which owns and operates the National Sexual Assault Hotline, where she provided strategic leadership to the development team of nine professionals to foster RAINN's donor relationships, manage major gifts, and grow and diversify financial resources to support survivors of sexual violence. Andrea previously served as the director of development for university programs at Penn State University, where she raised funds for scholarships for first generation college students, student veterans, the LGBTQA+ Student Resource Center, mental health services and leadership programs for students. Prior to that, she worked for EMILY's List as the organization's eastern regional finance director, where she managed regional partnerships and major donors to help elect women to office up and down the ticket. She also served as a major gifts officer for the Campaign for America's Future, and spent a year living in Okinawa, Japan, as a special events coordinator for the Marine Corps Community Services (MCCS).
Andrea joined CCAoA in January 2023.
Francisco "Fran" Jamison
Chief of Military Programs and Strategy
Francisco "Fran" Jamison is the Chief of Military Programs and Strategy at Child Care Aware® of America (CCAoA).
Prior to coming to CCAOA Fran worked for over 28 years as part of the Department of Defense (DoD) military childcare programs in a variety of leadership roles. He has supervised a variety of DoD programs including Child Development Centers, School Age Programs, Family Child Care, Parent Central Services, Outreach Programs, Youth Sports and Fitness and Teen Programs.
Fran is a military "brat" whose father served in the U.S. Army. Fran grew up in Hampton Roads, V.A., where his father spent most of his more than 20-year-long career.
He graduated from Southern Illinois University Carbondale with a bachelor's degree in workforce education and development and has completed all levels of DoD Civilian Education System training including Advanced and Continuing Education for Senior Leaders.
Fran joined CCAoA in March 2023.
---
Board of Directors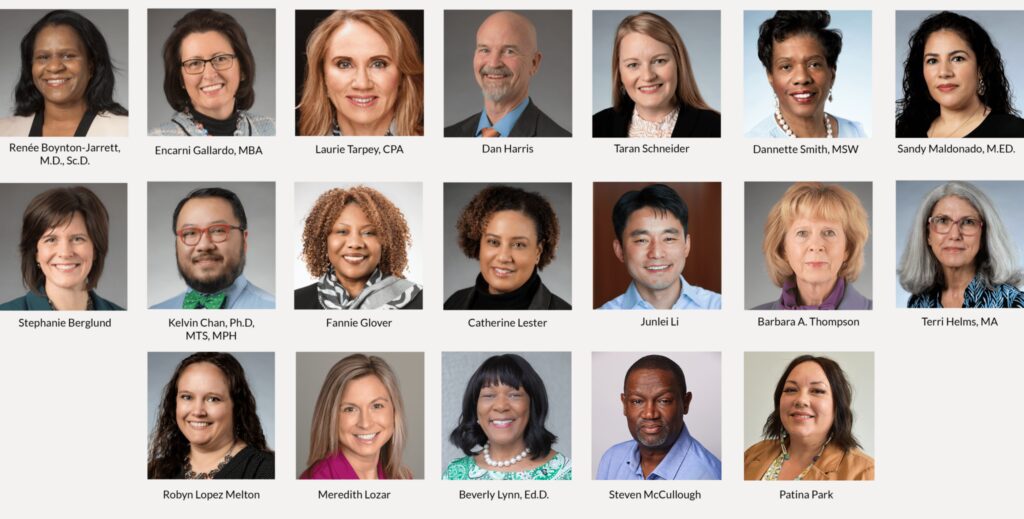 President
Renee Boynton-Jarrett, M.D., Sc.D.
Vice President
Encarni Gallardo
Treasurer
Laurie Tarpey, CPA
Secretary
Dan Harris
Past President
Taran Schneider
Members
Dannette Smith, MSW | Meet Dannette