Stay informed on the latest news and developments with Child Care Aware® of America (CCAoA) and the child care field. Our monthly newsletter is filled with the latest announcements, blogs, tips and resources for anyone passionate about child care.
Each monthly newsletter includes: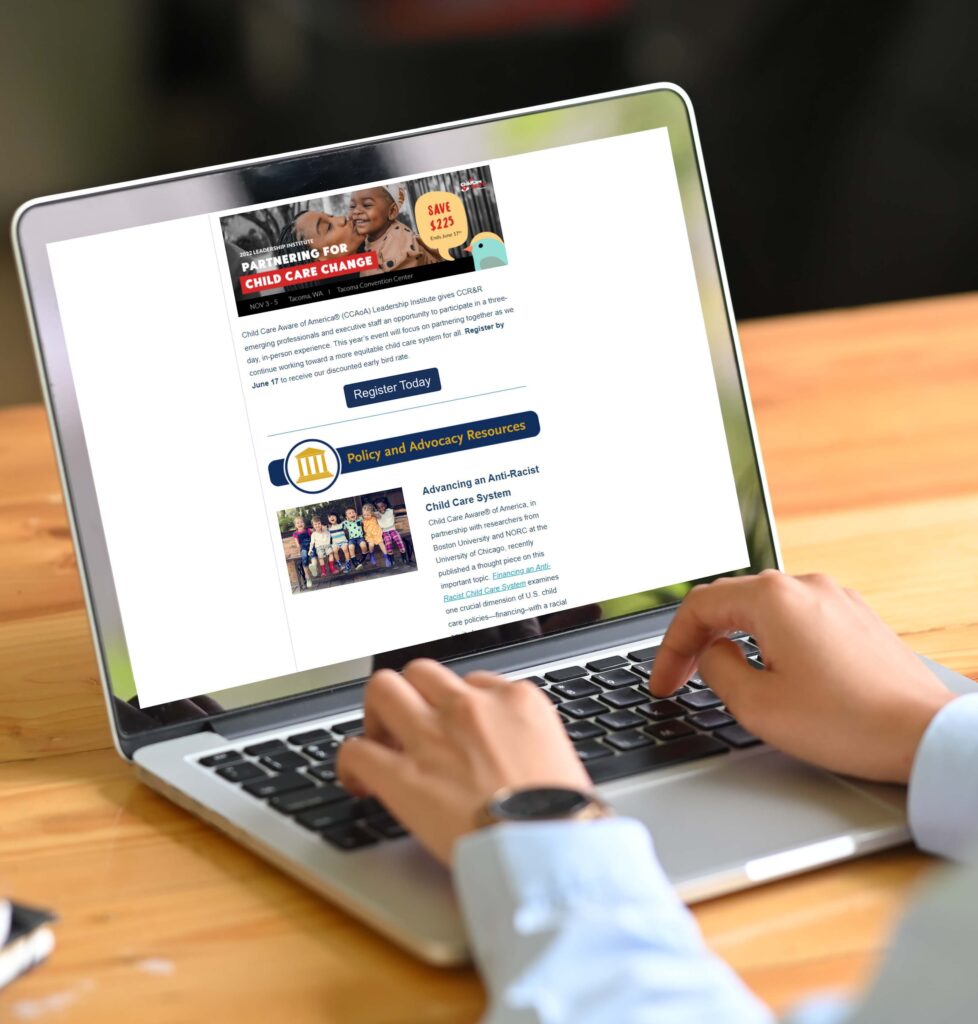 Policy and Advocacy

Learn what CCAoA is doing to further federal support for the child care system and how you can get involved.

Health and Wellness

Get the latest health information and requirements for the child care field.

Emergency Preparedness

Find tips and tricks on how to prepare for disasters and emergencies.

Industry News

Receive informative articles, blogs and resources from the child care and early childhood education community.
Sign up for the newsletter
---