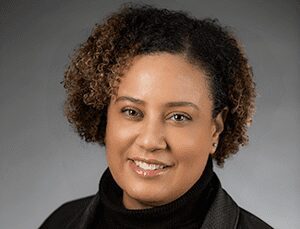 Position: Associate Director
Location:  Baltimore, Maryland
Organization: Annie E. Casey Foundation
Catherine Lester is an Associate Director at the Annie E. Casey Foundation. In this role Catherine leads the older youth portfolio which includes grantmaking and technical assistance for a national network, as well as scaling best practices to achieve equitable results for young people involved with the child welfare system.
Prior to joining the Foundation, Catherine led the City of Seattle's Human Services Department, one of the largest investors in the Puget Sound region. With an annual budget of more than $170 million and a team of 350, Catherine was the principal architect for centering equity and measurable impact with the city's human service investments and service delivery.
Catherine earned a Bachelor of Social Work from Ryerson University in Toronto (Canada), and a Master of Science in Social Administration from Case Western Reserve University in Cleveland, OH. She is also a Casey Children and Family Fellow.