Who Regulates Child Care?
Understanding child care regulations and who regulates child care programs can be confusing. Click on the options below to learn more about child care licensing regulations and other standards that may apply to child care programs.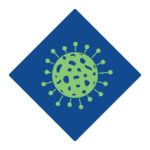 Pandemic Consideration: Many states are recommending new healthy and safety measures for child care programs during this time. Visit our State by State Resource Map and click on your state for information about child care and COVID-19.