Use these resources to share the power of brain building moments with Vroom.
Download the Vroom App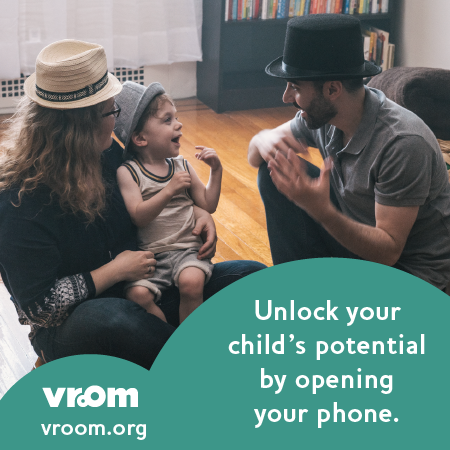 Want to get brain building tips at your fingers? Download the Vroom app to add learning to mealtime, bathtime, bedtime, and anytime with Vroom tips.
---
Creating Routines that Ease Home-To-School Transitions


Creating Calm Moments at Home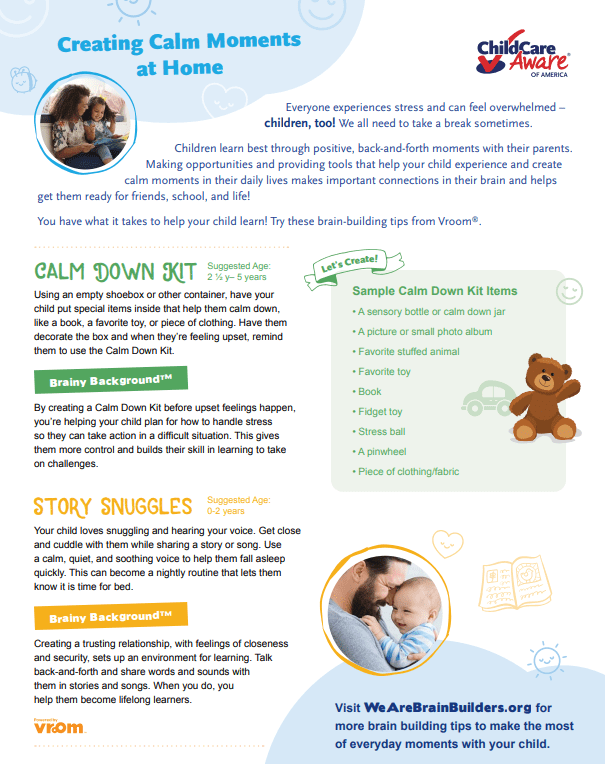 Let's Talk about Feelings: Brain Building Tips for Encouraging
Healthy Emotional Development in Young Children

---
Growing Young Brains With Music & Dance Tips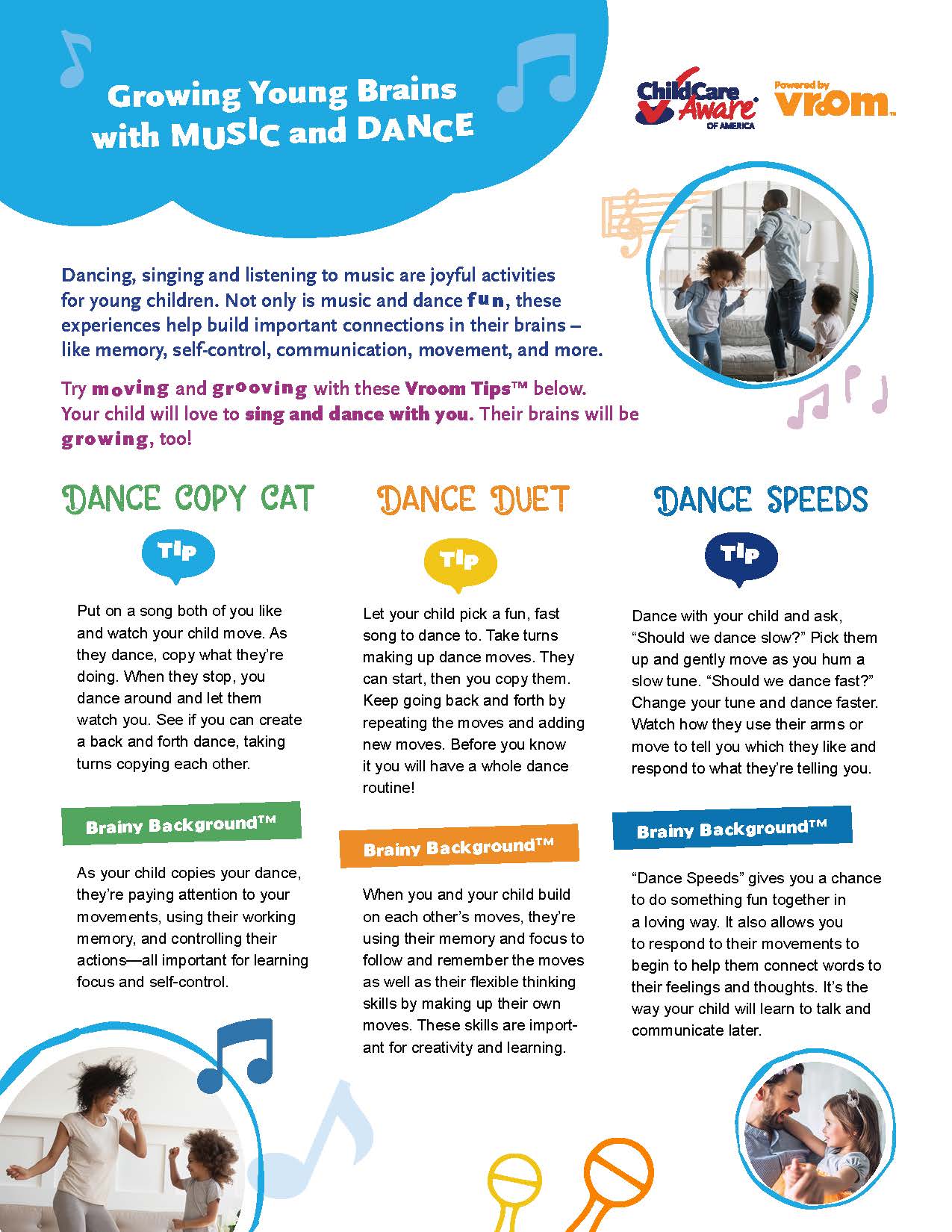 ---
At Home Tips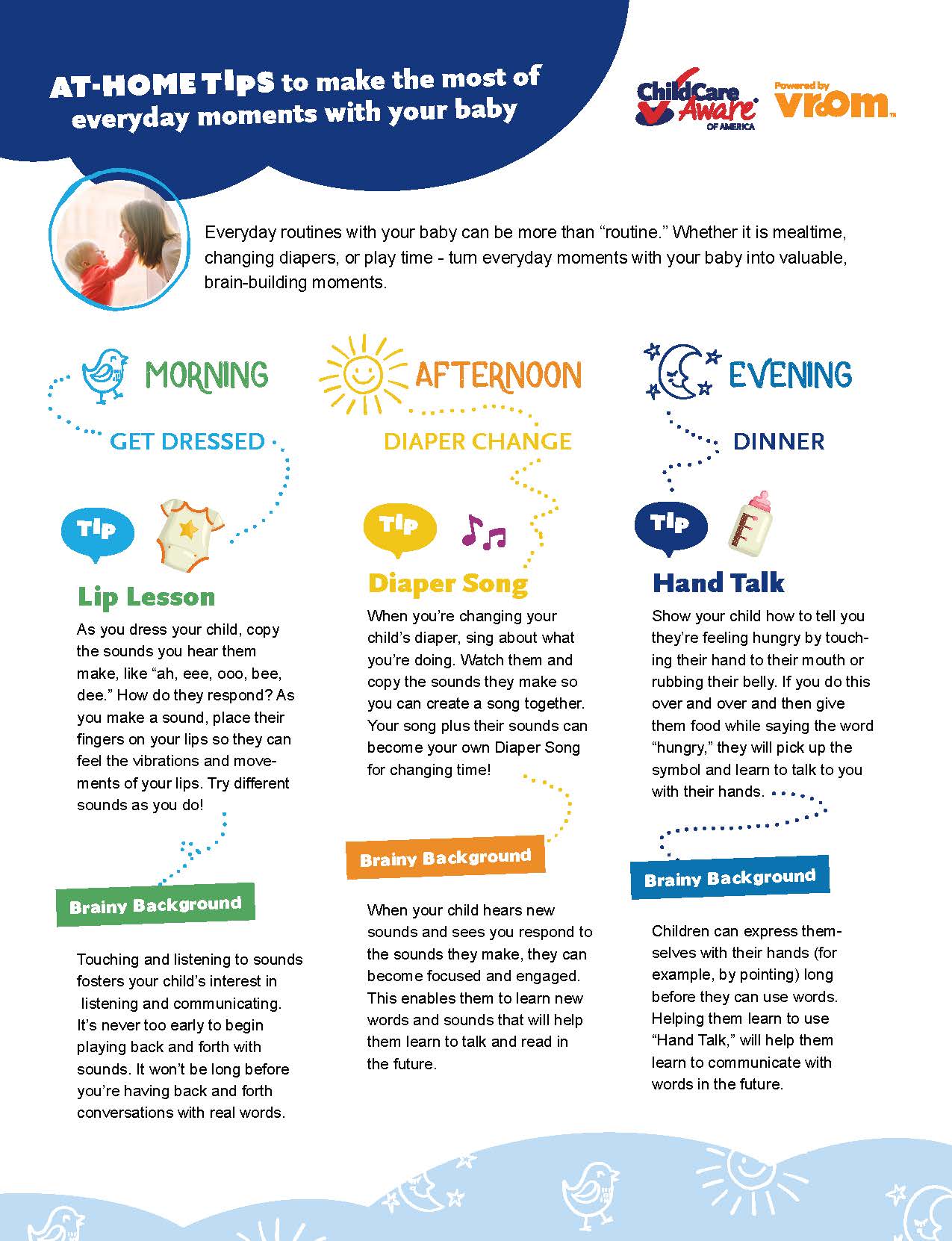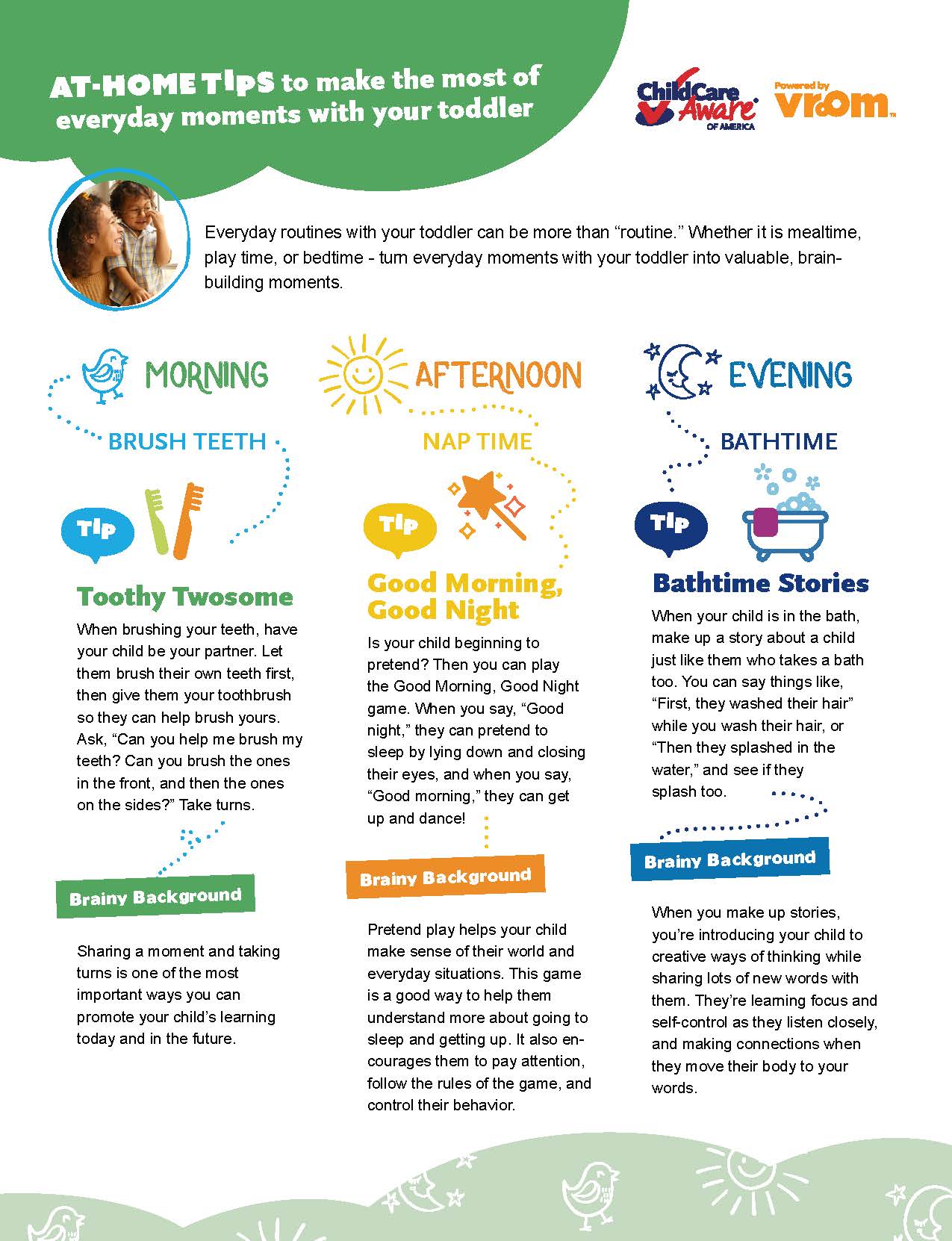 ---
Choosing Child Care That Boosts Your Child's Developing Brain

---
Preparing for Emergencies with Brain Building Tips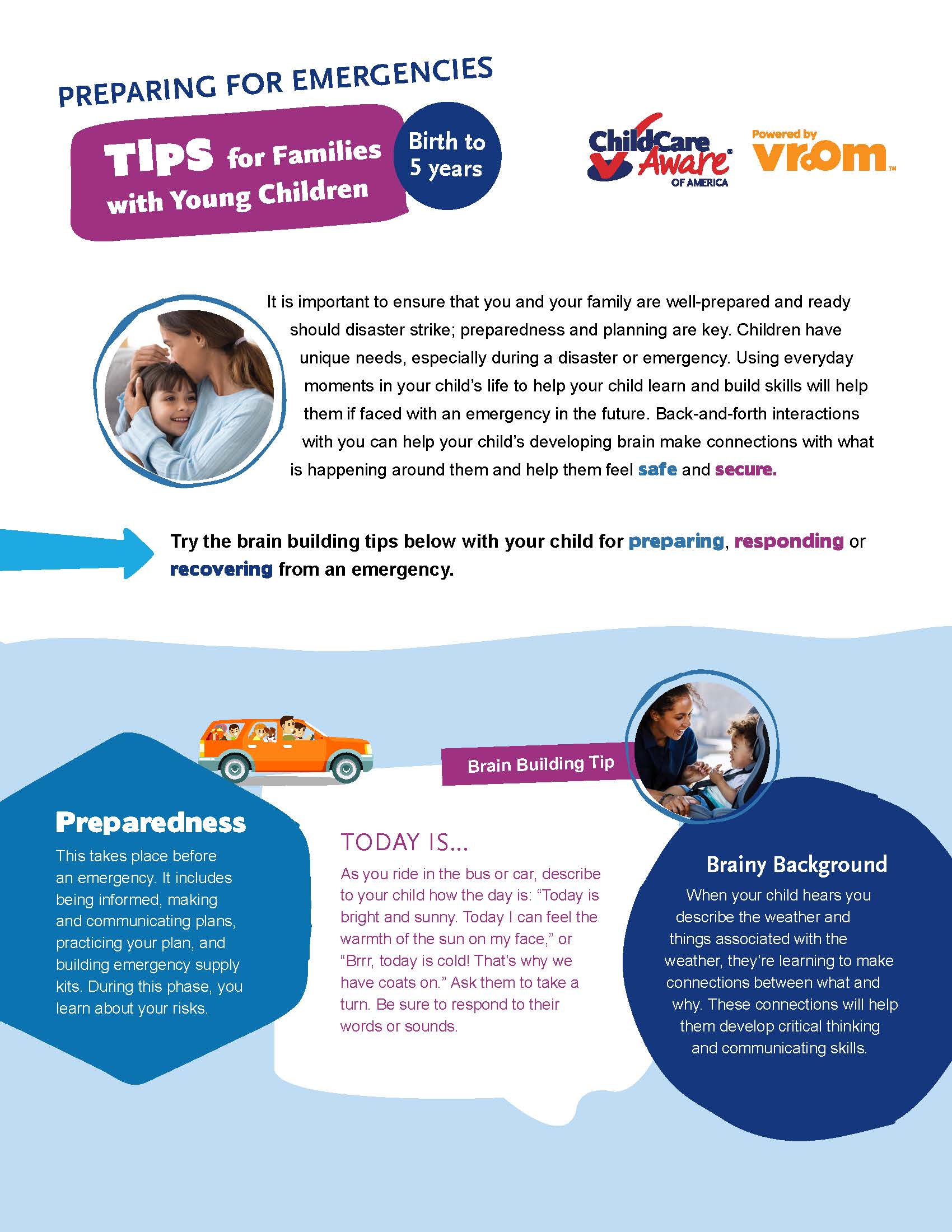 ---
Brain Building Flyers
Parents are their child's first and most important teacher. Read these resources to learn vital tips for developing your child's brain.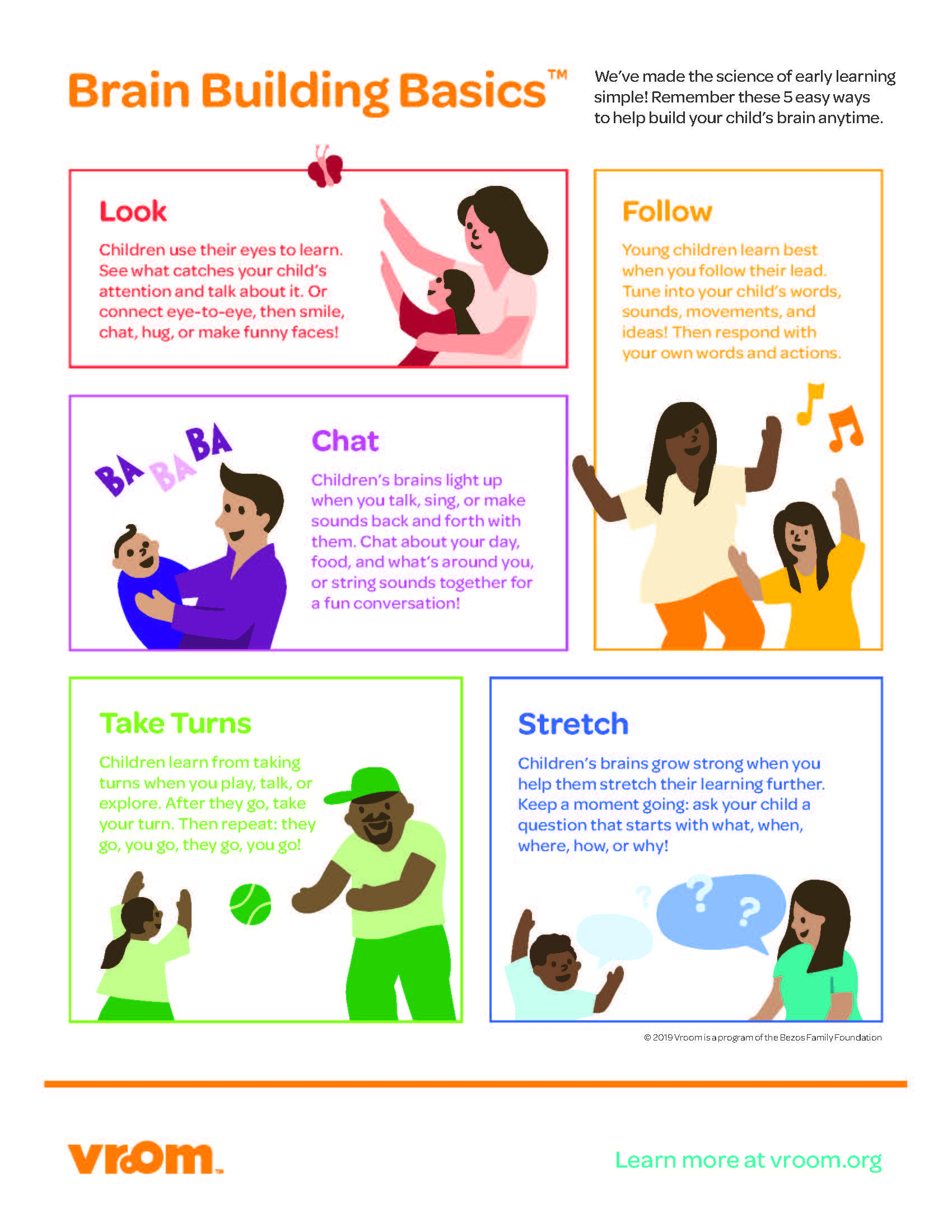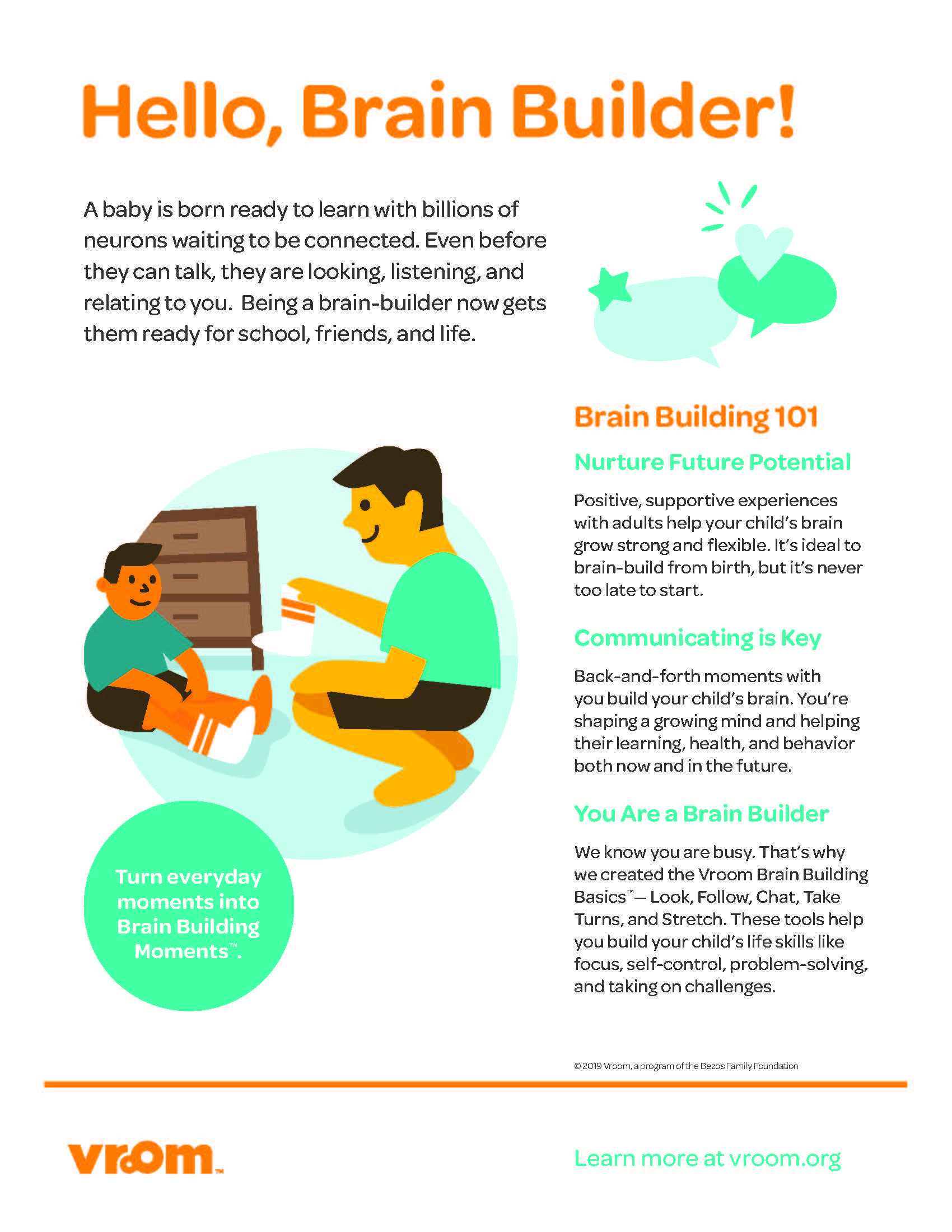 ---
Other Ways to Access Vroom
Don't have a smartphone? That's okay. You can still get tips for interacting with young children other ways. Try one of the options below.
---
Vroom on Social Media
Find Vroom® on all your favorite social media accounts under the handle: @joinvroom