---
How Has Vroom Impacted You?
---
Download the Vroom App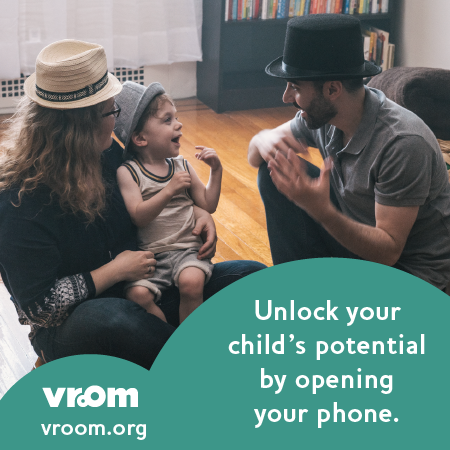 Want to get brain building tips at your fingers? Download the Vroom app to add learning to mealtime, bathtime, bedtime, and anytime with Vroom tips.
---
Use these resources to share the power of brain building moments with Vroom.
---
Brain Building Flyers
Parents are their child's first and most important teacher. Read these resources to learn vital tips for developing your child's brain.
---
Other Ways to Access Vroom
Don't have a smartphone? That's okay. You can still get tips for interacting with young children other ways. Try one of the options below.
---
Vroom on Social Media
Find Vroom® on all your favorite social media accounts under the handle: @joinvroom