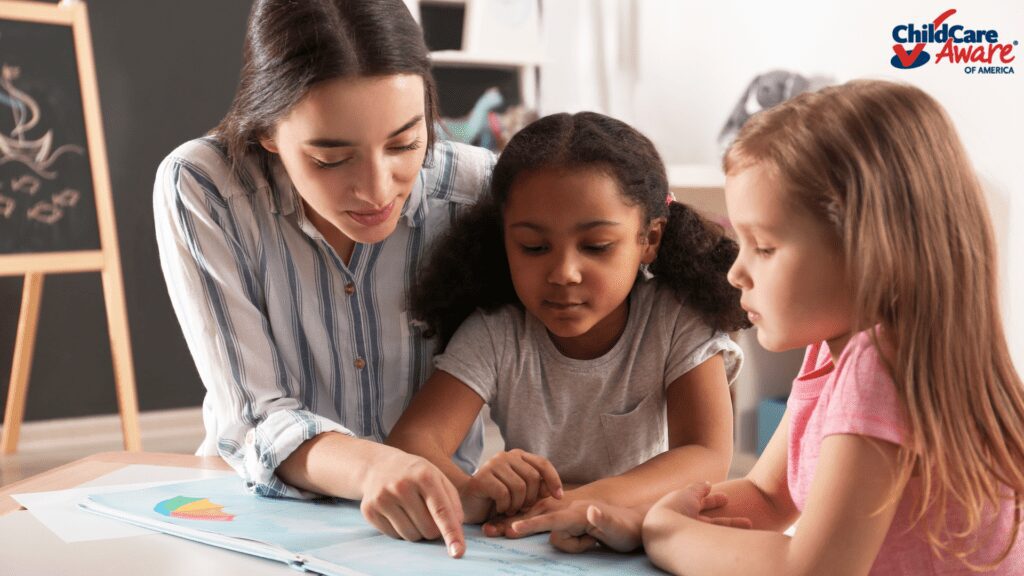 You can take steps toward providing a high-quality early care and education environment for the children in your program. Putting thought and intentional care into the following areas of your program will help you enhance program quality.
For support, guidance, or additional information on any of the topics on this page, contact your local CCR&R.
Additional resources are available to Child Care Aware of America members! Learn more about CCAoA membership and how to sign up to get access to these resources and others. If you are a member click here to access the resources listed below.