Enhance your classroom by integrating the latest brain science in your curriculum and everyday routines with children. Explore ways to engage families in their children's learning at home and school through free brain building resources from Child Care Aware® of America and Vroom®.
---
Download Free Brain Building Resources:
---
Building Brains Through STEAM
Brain Building Tips for Early Childhood Environments
Brain Building Tips
---
Wellness in Child Care
Self-Care Challenge
Tips for Supporting Children and Keeping them Safe
---
Download the Vroom® App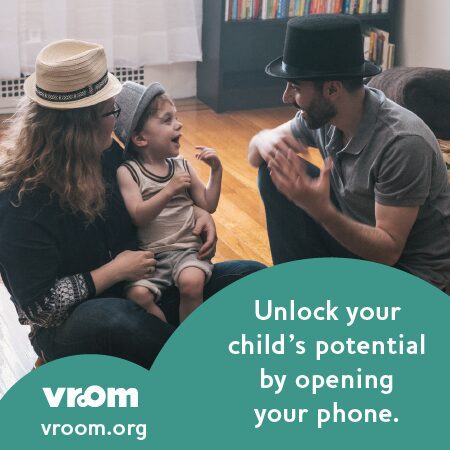 Want to get more brain building tips for your classroom? Download the Vroom® App to access over 1,000 brain building tips to include in your classroom routines.
---
Share how you're using brain building tips in the classroom.
Child Care Aware® of America wants to hear from you!
For questions email vroom@usa.childcareaware.org.