About Membership at Child Care Aware® of America
Child Care Aware® of America (CCAoA) is a national membership-based nonprofit organization working to advance a high-quality, affordable child care system that supports children's growth, development, and early education. Founded in 1987, we advocate for child care policies that improve the lives of children and families, lead research that advances the child care and early learning field, leverage technology to help families make informed decisions about child care and provide professional development for child care providers.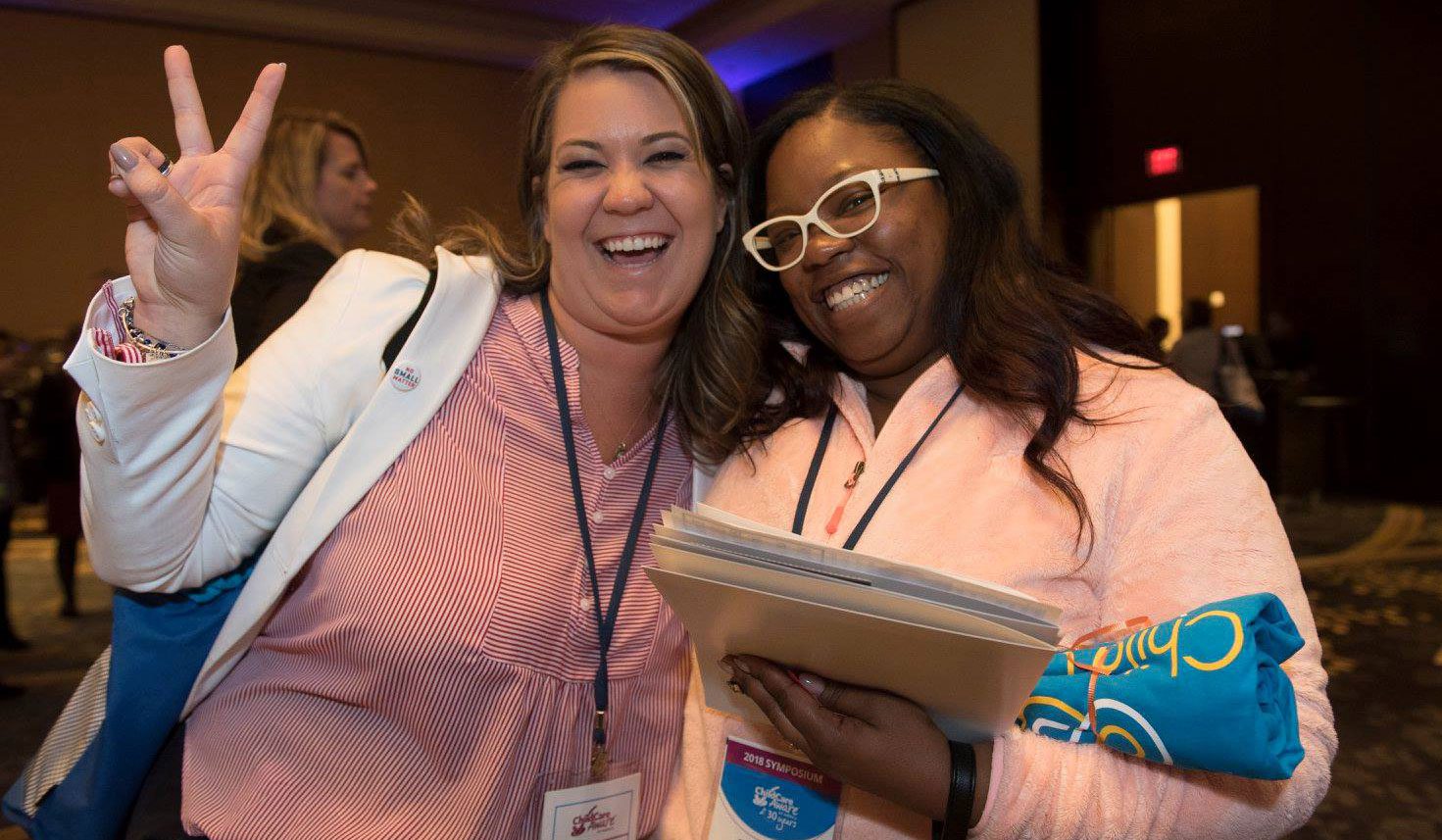 Member Types
Child Care Aware® of America offers several types of membership. When registering, please select the type which best fits your current role.  Please note that membership is unrelated to the fee assistance program.
Organizational Membership
Organizational memberships are a great way for your entire organization to stay connected at the national level.  Organizations that may be interested in membership include Child Care Resource and Referral (CCR&R) agencies, child care providers or nonprofits/government agencies that support child care initiatives. 
Individual Membership
Individual memberships connect you with information and resources that support child care professionals and leaders across the nation. Individuals who may be interested in membership include child care providers or individuals who work for CCR&Rs or State Networks. 
---
Membership Rates
** Organizational staff members have access to the organizational member benefits, except being a voting member, access to pass-through funding and special projects and technical assistance.
---
Membership Benefits
Learn more about the benefits of membership, by member type. Each member type has an opportunity to upgrade to champion membership. Champion-level memberships are available for organizations and individuals interested specifically in supporting child care public policy and research. A portion of these fees goes directly toward our advocacy and research initiatives.  All Champion Members are invited to a quarterly call with CCAoA Leadership to discuss important topics related to child care advocacy and research.  Organizations who become champion-level members are recognized at CCAoA's events and enjoy a double the amount of organizational staff seats based upon their organization's budget size. Please note that CCAoA's member dues, including Champion dues, are not used for Lobbying. 
Core Benefits
Policy: Be the first to learn about critical policy updates affecting early childhood education and child care.
Advocacy: Join the movement. Take action on important issues that impact children, working families and early childhood professionals.
Research: Early Access to Annual reports like our

Price of Child Care

and

State Fact Sheets

so that you can provide feedback and influence the public report.

Pass th

rough Dollars: Organizational members have

a

ccess to apply for pass-through 

dollars 

(as available

). *

*

 

Specia

l Projects and Technical Assistance

: 

Organizational members 

ha

ve an 

opportunity to

 apply to 

participate in

 

special projects

 and technical assistance opportunities

 that 

CCAoA

 p

eriodically

 

achieves fund

ing 

for. *

*

 

Monthly Membership Newsletter: Stay

 informed on updates, special events, and recommended resources. Learn firsthand about innovative practices, grant opportunities and critical updates on policies affecting the field of early childhood education.

Event Discounts: Join events like the Child Care Works Summit, Symposium, Leadership Development Summit and virtual events at a discounted rate and be the first to know when registration opens.
Member-Exclusive Webinars:  Join special members-only webinars that cover an array of topics—from our new reports to policy updates.
Communities of Practice

: 

 Engage 

with

 

child care

 

leaders from

 across the nation to network and share ideas on how to move the field forward.

 

Discount

ed

 

Data

base fees: 

Opportunity to receive discounted 

fees

 

when your state

 

utilize

 

the National

Data System Powered by WorkLife Systems.

Access Perks

: 

Free e

nroll

ment

 

in Access 

Perks which

 provides 

discount

s

 on travel, recreational activities, shopping and more.

 

Member Resource Center

: Access to tools that help you do your job such as a

 

Spanish/English Glossary,

 

business resources and other tools and templates.

 

Organizational Staff Seats:

Organizational Members are eligible to have additional "organizational staff seats" for selected staff of their choice. The number of eligible seats is based on budget size as seen below

 in the table above

.

 
* Members can access benefits in the quick links tab, after signing into their account. 
If you have questions about membership, we would love to discuss more with you. Contact our Membership team at membership@usa.childcareaware.org today! 
---
Membership Renewal
We offer an online annual membership renewal process through a secure member portal, simply sign into your membership account to renew. Additionally, members may opt in/out of our automatic renewal offering. For support, watch this renewal tutorial or contact our Membership team at membership@usa.childcareaware.org.  
---
CCAoA does not recommend or endorse any external offerings provided as a member benefit. These links are provided as a convenience and for informational purposes only. CCAoA bears no responsibility for the accuracy, legality or content of the external site or subsequent links.