Use these resources to support professional development around brain science for child care programs.
Vroom® has created free brain building tips that share intentional ways to encourage more quality interactions during everyday moments with children. These Vroom Tips™ give caregivers effective, easy ways to promote learning and bond with children. Vroom makes it easy for caregivers to create connections that help their children thrive now and in the future. Vroom Tips help caregivers turn everyday routines into brain building moments with their children.
Child Care Aware® of America has developed additional webinars and resources with Vroom content for sharing the brain science with educators, embedding the brain science in child care programs, and sharing brain building practices with families and children in the classroom.
View Recorded Webinars for Supporting Brain Science Activities in Child Care Programs
---
Brain Building Resources
Brain Building 101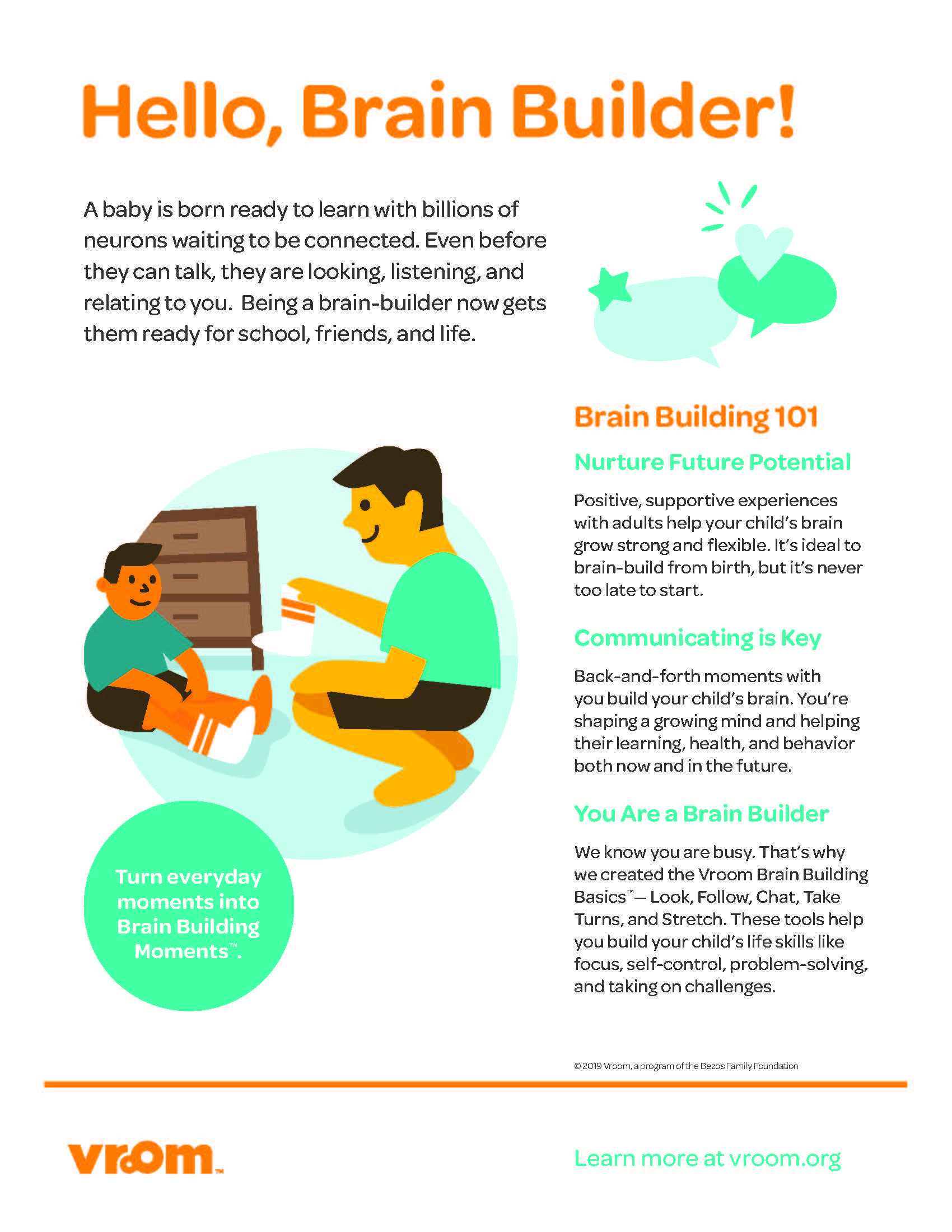 ---
Brain Building Basics™
---
Additional Resources

For questions email vroom@usa.childcareaware.org.