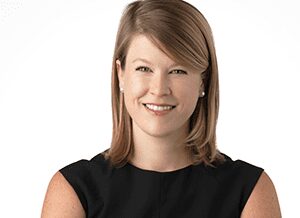 Anne Hedgepeth, Chief of Policy and Advocacy
Anne is a government relations and grassroots advocacy strategist, with experience motivating policy change at all levels of government.
As Child Care Aware® of America's Chief of Policy and Advocacy, she guides the organization's public policy work, as well as supports the advocacy and awareness efforts of child care resource and referral agencies and other early learning stakeholders across the country. During her time at CCAoA, she successfully pushed Congress to invest over $50 billion in COVID-19 relief funding in child care and early learning and provided technical assistance and guidance to numerous state initiatives to advance a high-quality, affordable, and accessible child care system.
Anne previously worked with the American Association of University Women (AAUW) where she helped to pass the Lilly Ledbetter Fair Pay Act and the Matthew Shepard and James Byrd Jr., Hate Crimes Prevention Act, and to update and implement Title IX regulations and guidance in schools across the country.
Anne earned a bachelor's degree in Economics and Gender Studies from Davidson College and a master's degree in public policy from George Mason University where she was a member of Pi Alpha Alpha.
Contact Anne at anne.hedgepeth@usa.childcareaware.org.