The Child Care and Development Block Grant (CCDBG) is the primary federal grant program that provides child care assistance for families and funds child care quality initiatives. CCDBG is administered to states in formula block grants. States use the grants to subsidize child care for low-income working families. CCDBG also funds Child Care Resource and Referral services and quality projects for infants and toddlers.
Child care resource and referral (CCR&Rs) agencies are uniquely positioned to influence many aspects of CCDBG. Whether you are directly responsible for writing your state's plan or desire to use your organization's expertise and systems to influence and implement the plan, Child Care Aware® of America is your go-to resource for all-things CCDBG.
Jump to a Specific Section
CCDBG Background
What is CCDBG?
Congress most recently updated our federal child care program in 2014 when they passed the bipartisan Child Care and Development Block Grant (CCDBG) Act of 2014. Key provisions from the reauthorization include stronger health and safety requirements, improving the quality of care with supports for providers and providing more accessible child care assistance for families. Funding has been increased for the program several times since its reauthorization.
You can find more about the current funding levels for all federal early childhood programs on CCAoA's budget and appropriations page.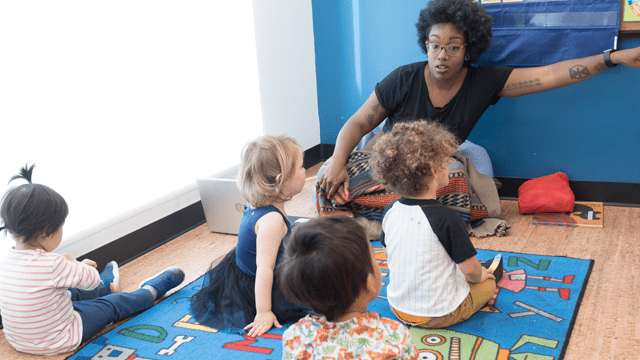 What's the difference between CCDBG and CCDF?
The Child Care and Development Block Grant Act (CCDBG) is a law that authorizes the Child Care and Development Fund (CCDF) program, which is administered by states, territories and tribes. States use CCDF to provide financial assistance to low-income families to access child care so they can work or attend a job training or educational program. States can also use CCDF dollars to invest in improving quality through teacher workforce, supporting child care programs to achieve higher standards and providing consumer education to help parents select child care that meets their families' needs. In short, CCDBG Act is the law and CCDF is the program. 
How Child Care Aware® of America can support CCR&Rs with Implementation
Getting a seat at the table to influence your state's plans starts with enhancing and updating your CCDBG implementation expertise. CCAoA offers free resources to help CCR&Rs deepen their impact and secure funding. Our experts have provided resources on areas like:
Advocacy
Consumer Education & Engagement
Emergency Preparedness & Disaster Relief
Federal Policy
Health & Safety
Research
Professional Development & QRIS
Fill out the form on this page to get help with your plan today.
The 2022-2024 CCDF Planning Process
Beginning in 2016, states and territories have been required to outline how they will use Child Care and Development Fund (CCDF) money to support child care policies. They do this by submitting a three-year state plan to the Administration for Children and Families (ACF). These three-year state plans serve multiple purposes. They act as an official application for federal CCDBG funds, outline how states will remain in compliance with federal law and rules, serve as a guidance document for long-term planning, and provide a vehicle for data collection. The development of CCDF state plans provides an opportunity for collaboration and idea-sharing among all child care advocates—including parents, providers, and CCR&R staff.
To support the development of state CCDF plans so that they meet the unique needs of their children and communities, Child Care Aware® of America (CCAoA) is sharing an overview of the different sections of the plan, policy recommendations for consideration, and information on how to weigh in on the state planning process in Spring 2021. Combined with recent federal relief funding, policies implemented in the 2022-2024 CCDF state plans have the potential to lay the foundation for a more equitable, affordable and accessible child care system for years to come.
Key Sections of the CCDF State Plan Form
State plans are divided into eight sections with various subparts. While there are different sections for reporting and accountability reasons, ACF encourages states to approach the plans in a "cross-cutting" manner as the plan reflects key goals of a larger, integrated system. States are asked to provide brief summaries to respond to each question throughout the eight sections. These sections are:
CCDF Planning Process
The Office of Child Care (OCC) released a draft preprint of the 2022-2024 CCDF plan in December 2020 and directed states to develop plans and begin their hearing processes based on this version. A final version of the plan will be released this spring. State agencies are required to hold at least one public hearing, which must be widely publicized at least 20 days prior to the hearing. OCC has announced it expects that plans may be submitted as early as May 2021 and plans to issue additional guidance and conduct a national webinar on the submission process when the site is ready. Plans are due to OCC no later than July 1, 2021.
Changes to the 2022-2024 Preprint Form
The amended form for FY 2022-2024 includes three welcomed changes that will better assist states in supporting families and providers. It acknowledges the COVID-19 pandemic and requires states to explain how COVID-19 has changed the way they operate, list any new public-private partnerships that have emerged, provide updates or adjustments to its Statewide Disaster Plan, and note how the pandemic could impact the most recent data collection on the child care market.
The updated form provides clarifying language that encourages states to explore alternative methods for determining subsidy payment rates in lieu of using a market rate survey. In previous comments to ACF, CCAoA has elevated our concerns with the use of market rate surveys to determine subsidy payment rates, as there are discrepancies between market prices and the cost of care.
In the 2019-2021 State Plan, background checks were the only policy area for which states could still receive an extension from the 2014 reauthorization changes. The revised form reflects the 2014 requirement that all states must have policies in place to conduct comprehensive background checks for all child care staff.  This is an important standard that ensures the safety of children while in child care.
Find more details in CCAoA's comments submitted as part of the preprint process.
Policies to Consider in the 2022-2024 CCDF Plans
The CCDF state plans are one of the many vehicles to implement bold state policies that can support an equitable, transformed child care system now and years down the road. States are in a unique position in 2021 to make big investments in transformative policies as a historic investment of federal relief funds becomes available. To support these new bold investments, CCAoA encourages advocates to urge states to align their plans with our 2020-2022 Policy Agenda, which provides a guiding compass for our efforts and keeps us driving toward our ultimate goal of serving all children, families, and early childhood educators (ECE).
In line with our broader policy agenda, CCAoA recommends states include the following policies in their 2022-2024 CCDF state plans that are child-centered, family-engaged, equity-driven and community-focused.
Opportunities to Engage on State CCDF Plans
Why Engage?
States are in a unique position as they develop their 2022-2024 CCDF state plans. The pandemic has resulted in a historic investment of over $50 billion for child care over the course of a year. These critical funds will help set the stage for years to come and should be used to not only support child care as it recovers from the pandemic, but to support long-term changes that create an equitable child care system that is affordable, accessible and provides children the healthy start they need. Now is the time to implement big changes to transform child care so that it truly is child-centered, family-focused, equity-driven, and community-focused.
You can make a huge difference in shaping your state's plan as an advocate, whether you have participated in this process before or it is your first time. Your voices and experiences need to be heard. States are required to hold public hearings to gather stakeholder input on what policies and best practices should be included in its upcoming plan. Considering the pandemic, states will likely hold virtual hearings and listening sessions to weigh in orally, meaning you can advocate from the comfort of your home or submit written testimony.
Who Can Participate?
Anyone— parents, providers, CCR&R staff, and advocates — can and should participate in providing input in their state's CCDF planning process. It is especially important to make sure the voices of families and providers who need the most support are amplified throughout this process so their needs are reflected within the state's final plan.
What Should We Share?
It will be critical for advocates to share their lived experiences, qualitative and quantitative data on the state of child care, and which policies already have or could best address their ability to survive and thrive. To help advocates with this process, CCAoA will continue to update this page with resources on when and where to find information about upcoming hearings. CCAoA will also share advocacy tools and messaging you can use to help shape your statements.
When is Your State Holding Public Hearings?
Advocates can find more information regarding the logistics of when their state will be holding listening sessions and public hearings on the 2022-2204 CCDF state plans in this chart below. Let us know what you're seeing. Please contact Diane Girouard, State Policy Analyst, with any CCDF plan updates happening in your state.
Resources to Guide the CCDF Planning Process
In preparing your statements, you can use several resources that provide important data for your state, such as in CCAoA's Picking Up the Pieces: Building a Better Child Care System Post COVID-19 report, along with detailed policy recommendations and best practices from our partner organizations.
Join the Webinar: CCDF State Plans—Shape the Future of Child Care
Join experts, former policymakers, and advocates to discuss why it's important to engage in the CCDF state planning process. Child Care Aware® of America (CCAoA) will review new resources available to support stakeholders. 
Office of Child Care's Draft FY 2022-2024 CCDF Preprint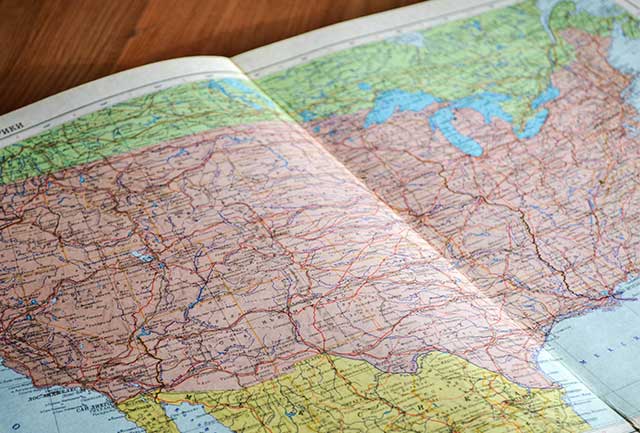 Office of Child Care's Approved State Plans for 2019-2021