In extreme heat it is important to take necessary precautions to ensure children and staff are safe. On days of extreme heat, it is recommended to stay in cool, air-conditioned areas to avoid the risk of heat-related illnesses. High levels of heat and humidity make it more difficult for the body to maintain a normal temperature. When your body overheats, it can damage your brain and other vital organs. Children are at greater risk than adults for dehydration and heat-related illnesses. Child care providers must take steps to protect them from extreme heat.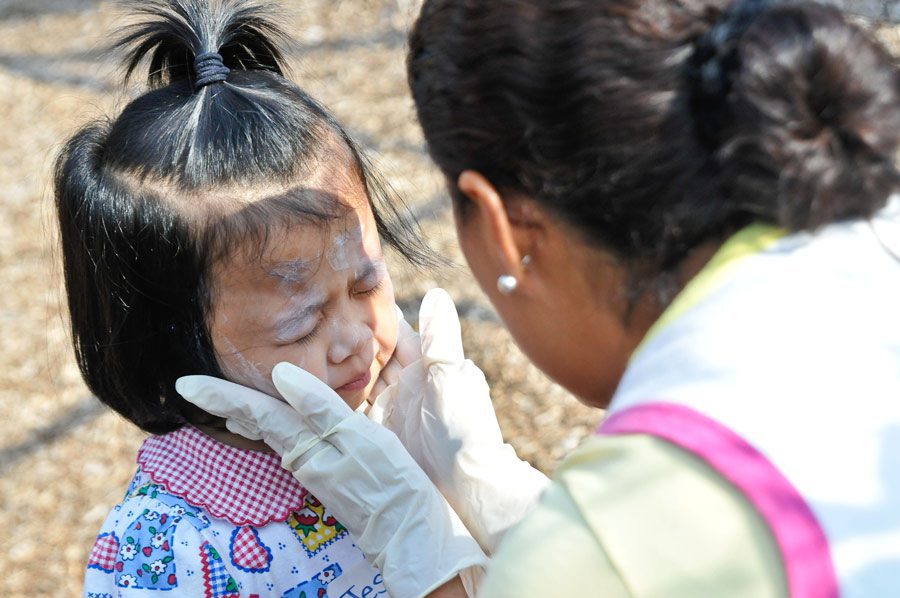 Protecting Children from Extreme Heat
Child care providers can take some simple steps to help keep children safe in extreme heat.  
Never leave children unattended in vehicles, not even for a minute

Ensure adequate access to water, shade, and periods of rest

 (

E

ncourage children to drink water if they do not feel thirsty

)

 

Apply sunscreen as appropriate

Learn how to identify warning signs and symptoms of heat-related illness
Click the image below to open the full infographic in a new tab.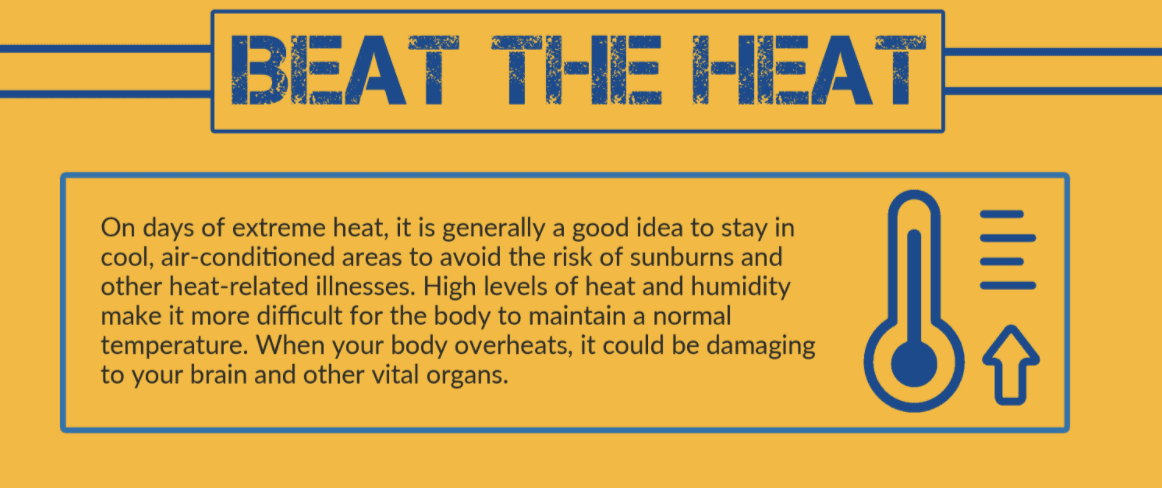 Other Resources