Remember that your Member of Congress is 
there to represent your state and community
. If you're meeting with staff, keep in mind that 
the
y are
 there to help keep the Member informed.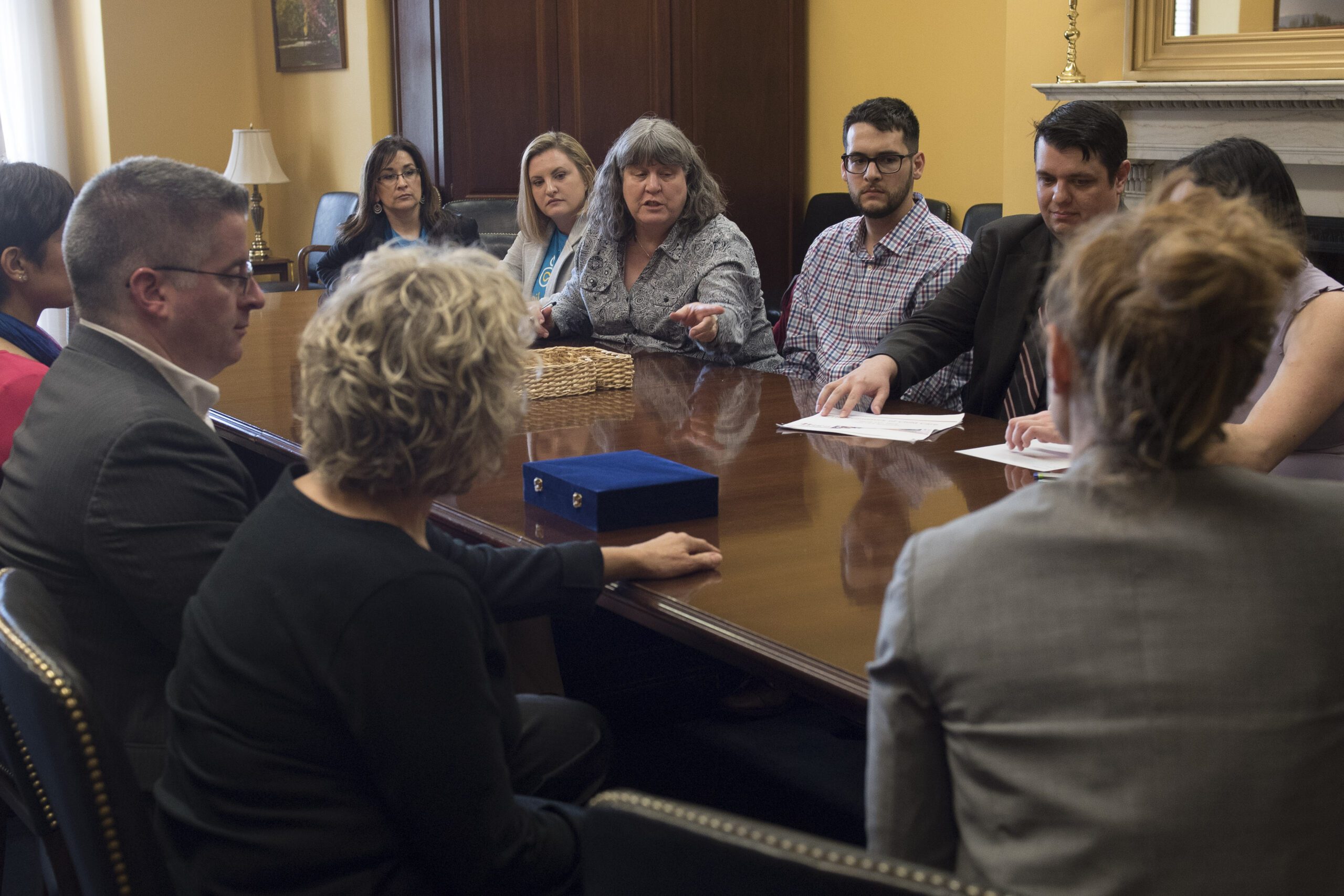 Before the Call or Meeting  
Familiarize yourself with the Member, 

their bio, 

congressional committee assignments, 

and things you may have in 

common with them. 

 

Familiarize yourself with their legislative record on your issue so you can thank 

them for their support. 

 

Scan their press releases and look for any statements on child care before getting on the call.
If you're familiar with your state's delegation, look up if any Congressional members within the state have taken a strong stance on child care. Sometimes this can help nudge a member to sign on to a letter or be supportive of an issue.

Familiarize yourself with 

your talking 

points

. You will have them with you as a 

prompt, but

 try to avoid reading from 

them if possible.

Plan to join the conference call promptly if speaking on the phone.

 

Plan to arrive a few minutes early if you're meeting in person. 

If 

you 

are running late, be sure to send an email or call the staff you are meeting with. 

 

 
During Your Call or Meeting 
Thank the Member of Congress and/or staff for the meeting or call. 

 

Introduce yourself 

and all others 

in the group

. Share 

your connection to 

the 

Member

's

 

district and/or the state. 

 

Give a quick background about you or your organization and how you connect to the 

child care

 system (

i

.e., are you a parent, 

child care

 provider, or Child Care Resource & Referral staff?). Parents and providers can share their personal experiences regarding 

child care

. Child Care Resource & Referral staff can share more about the role these agencies play in the 

child care

 system.

 

S

hare 

any materials you want to leave with the Member and/or staff.  A one-page summary of your organization, the issues you plan to discuss, and the policy ask are great information in include. Ensure your contact information is included or staple a business card to the one-pager.

 

Don't assume they are an expert in your

issue. You are the expert. Make it easy 

for them. Avoid unnecessary

acronyms or confusing detail that make 

them feel uninformed.  

 

S

tay on message

.

 

Members and their staff are working on addressing a myriad of COVID-19 related issues, so 

focus on specific issues and not vague goals.

 

Personalize the conversation by sharing your experience, or the experiences of parents and providers

, as well as any challenges regarding 

child care

 in your community

.

 Relating a specific 

incident or story puts a face on the issue you are discussing so 

it

 "sticks" with the member or staff. 

 

 

Back up your 

stories

 with facts and figures 

found 

in 

the 

shared 

resources

.

 

Emphasize the needs

 

around 

child care

 in 

your community or your state.

 

Find common ground and ask questions that promote dialogue.

 
Wrapping Up Your Meeting
Prepare 

a two-minute elevator pitch in case your meeting is cut unexpectedly short.  This is your quick pitch that summarizes your most important talking points and overall request, or your

 direct

 

ask.

 

 

Make sure you ask for what you want. Make a specific request and let them know you will be following up with them on it. This is true whether you are educating the legislator on child care in your community or advocating for a specific policy. Your ask can be for an opportunity to follow-up, to schedule a site visit or support for a piece of legislation.
Saying "I'm not sure, let me find out and get back to you" can be a smart political move. You don't need to be an expert on every topic you are asked about.  Following up gives you the chance to contact them again about the issue and continue to build the relationship.

Let

 them know you can be a source of 

information and that you want to be 

helpful to them in any way possible.

 

Be sure that you share your contact information with those in the meeting before the meeting ends.
After the Visit  
Complete the 

feedback form

 

while your impressions of the call or meeting are still fresh.

 

Send a thank-you note (e-mail is great

for this!) to everyone you met with and 

remind them why t

hey should support

 increased funding

 now

 

to support 

child care 

during 

the 

COVID-19 

emergency

 

as well as increased funding 

for the long-term rebuilding of the system. 

 

Follow up on any requests made 

during the call or 

meeting

.

 

 

Remember that 

this meeting

 is just 

one part of the long-term strategy to 

build a relationship with your legislator and 

gain support for quality 

child care

.   

 

Provide them with any updated 

publications, data and reports.

 

Suggest the Member of Congress visit 

your program when they are in town.