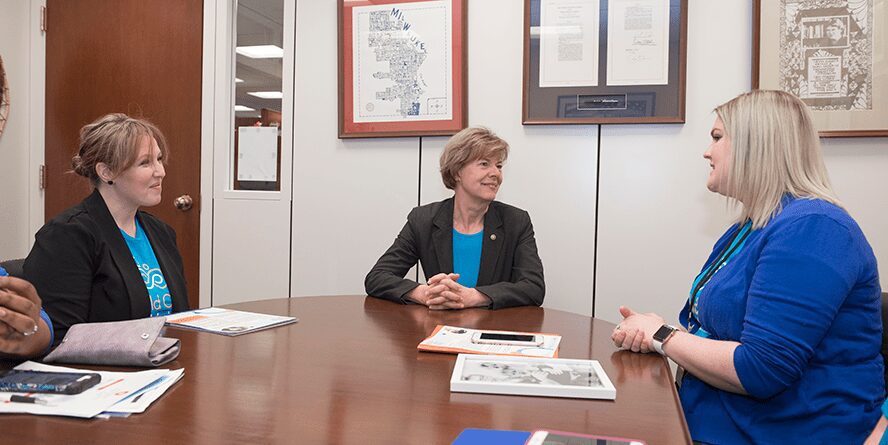 Reaching out to an elected official to set a meeting can be intimidating, especially if it's an official who is replacing someone you previously had an advocacy relationship with. The below guide walks through the steps involved. 
Schedule a Meeting or Call with your Legislator in Five Easy Steps
Identify your 

legislators and find contact information

 for the ones you would like to connect with

 

here

. 




Connect with the district office through a brief email or phone call—it is best to make your request in writing and follow up with a call within a few days. Ask to speak with the district's scheduler or another staff lead on 

child care

 to set up the meeting. 

Use the email starter language and phone script below to connect with staff in your 

elected official's

 office. If you can, try to tailor it to your community and communication style.   

 

Do not be discouraged if you do not hear back right away. You may have to contact the congressional office a few times to get a response. Allow at least one business day in-between follow-up.

If you are sending an email, it should contain the following:

Y

our name and address to show that you are a constituent, as well as your organization 

and title 

(if applicable).  

The issues you wish to discuss – keep it brief.  

The dates that you can meet

 –

 Include several dates or a wide time frame so that there is flexibility in scheduling the meeting.
Example Email to Scheduler  
The below email template can be: 

Hello,     

My name is [YOUR NAME], from [ORG NAME] in [CITY/TOWN]. I am requesting a virtual meeting or conference call with Congressman/Senator [NAME] regarding the importance of child care in our community. Does Congressman/Senator [NAME] have any availability to schedule a virtual meeting or a conference call on [DATES]?    

Thank you in advance for your consideration of this request. I can be reached at the phone number and email listed below and look forward to hearing from you regarding a time we can meet.       

Sincerely,     

[NAME]
[ADDRESS]
[EMAIL]
[PHONE NUMBER]
Example Phone Script for Scheduler
YOU: Hello, my name is [YOUR NAME], from [ORG NAME] in [CITY/TOWN].       

I wanted to follow up on my request to meet with Congressman/Senator [NAME] regarding child care and its importance in our community. Is Congressman/Senator/Representative [NAME] available for a virtual meeting with me on [DATE]/schedule a conference call with me on [DATE]?       

OFFICE: I'm sorry — the Congressman/Senator isn't available on those dates.      

YOU: Could you let me know some dates that he/she or a staff person might be available to meet with me?    

We hope this guide will help as you establish relationships with your newly-elected lawmakers, or even reach out to an elected official for the first time. Thank you for all you do!