Leadership Institute Plenary Speakers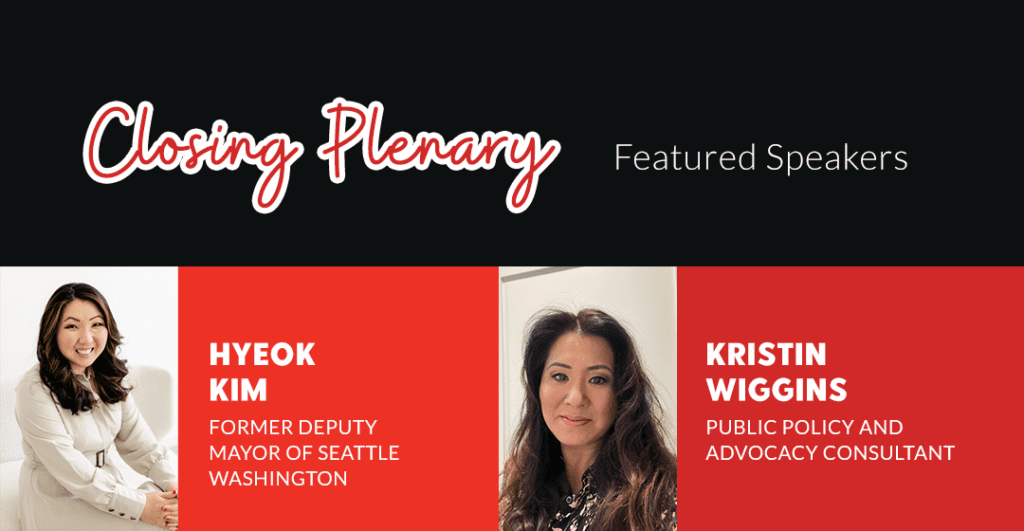 Hyeok Kim and Kristin Wiggins are reformed political staffers from Washington State who each have more than twenty years of experience working on early learning, education, behavioral health, housing, and human services issues at the state, local, federal, and international levels.
Both are also immigrant women who have had to figure out how to navigate spaces throughout their professional careers where they were often the only—or one of a handful of—visible minorities in the room.
In this closing session, Kristin and Hyeok will discuss how advocates and providers can think about scaling everyday partnerships into larger collective action.