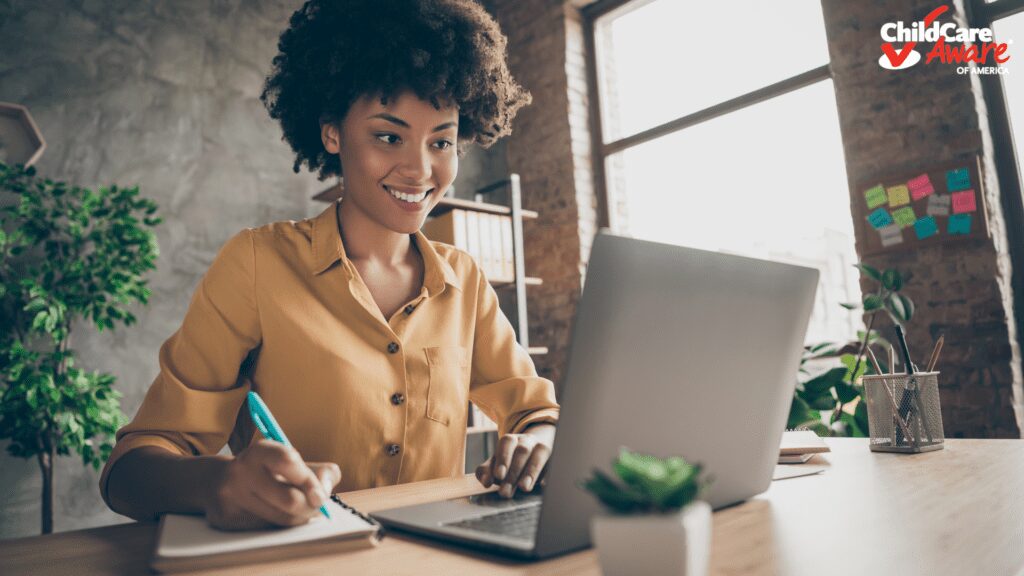 As with any industry, the child care profession requires owners and staff to have the proper training in order to provide high quality services. Your state may have certain training requirements that you will need to meet before you obtain your license or before your staff begin working with children.
Required and Recommended Initial Training

Each state sets their own training requirements for child care providers. Generally, certain health and safety topics such as CPR, first aid and safe sleep may be required. Your state may also require you to complete a series of health and safety trainings before obtaining your license. Check with your local Child Care Resource and Referral agency (CCR&R) for a list of required initial training topics.

Whether or not it is required by your state, it is important for child care professionals to be trained in health and safety, emergency preparedness and response, child development, and early learning. When staff are knowledgeable about how children grow and learn, they are better able to provide nurturing and attentive care and a quality learning environment for children.

Ensure that your training plan also includes opportunities for you to learn business management skills and strategies. Important topics may include financial management and budgeting, record-keeping, grant writing, child care business automation, developing thorough policies and procedures, and employee management and development, among others.

You may have opportunities for initial trainings in-person or online. Some trainings will have set times for attendance, while others may be offered over a period of time or self-paced. Check to see if trainings offer credentials, certificates or continuing education units (CEUs) upon completion. Earning CEUs may help you or your staff earn credits toward a college degree.
Education

For child care owners, directors, and staff, it can be helpful (and in some states required) to have a degree or credential in an early childhood-related field. Whether or not it is required, advancing your education can help you provide quality child care and is an important characteristic of high-quality programs. If you choose to have your program pursue national accreditation or participate in your state's Quality Rating and Improvement System (QRIS), you or your staff may need to have higher levels of education.

There are different ways you can continue your education in the early childhood field. Contact your local CCR&R to learn more about different programs in your area that can help you or your staff earn your Child Development Associate (CDA) credential, associate degree, or bachelor's degree in early childhood education or child development. You can also check with local and online colleges and universities that offer degree programs in child-related fields.