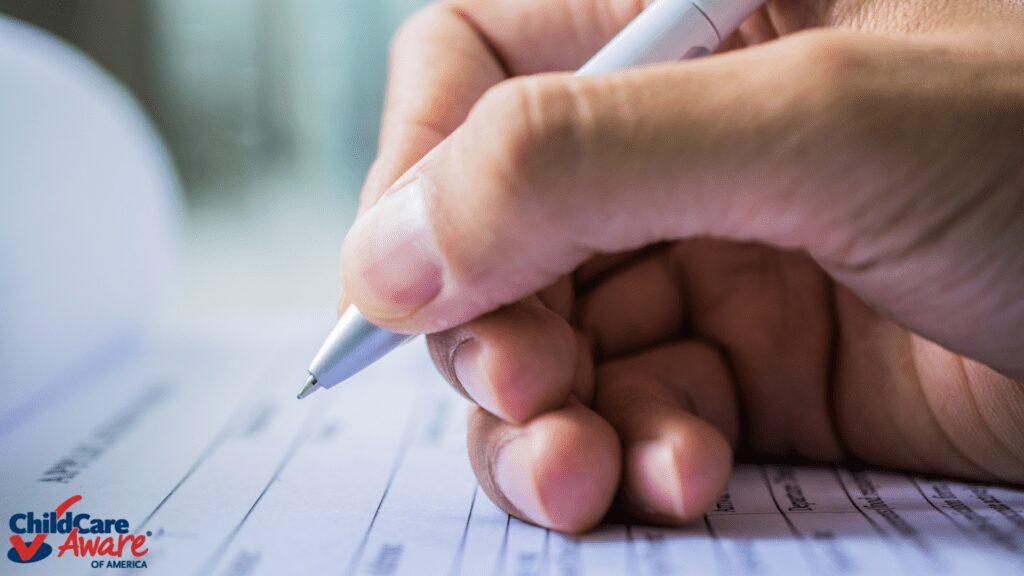 Child Care Licensing

A child care license addresses the minimum acceptable health, safety and program standards for the legal operation of child care programs. Child care regulations vary by state. In some areas, local city and county governments may also create and enforce their own licensing requirements. Some child care programs may be exempt from licensing, depending on the type of program, where and when it operates, and the number of children in care. Even if your program not required to obtain a child care license, you may still choose to pursue licensing in your state or local area. By becoming licensed even when it is not required, programs can demonstrate a commitment to providing safe and healthy child care for the families and children in their community.

Topics Covered by Licensing

There are a variety of topics covered by a child care license. States' regulations may cover some or all of the following areas:

Group size, or the maximum number of children allowed in each child care center room or class or the maximum number of children allowed in a family child care home, and adult-to-child ratio, or the minimum number of adults required for a specific number of children, based on the ages of the children
Health and safety standards, such as immunizations, handwashing, diapering, medications, reporting of accidents and illnesses, safe sleep procedures, playground safety, and emergency preparedness plans
Nutrition and food preparation
Fire safety and drills
Record keeping
Minimum education requirements and ongoing training for providers
Family involvement

Licensing Process

Each state has a different process for becoming licensed. Most states will require an application, background checks, licensing and fire inspections, and certain training hours to be completed before a license is issued. Some states charge fees to apply or for background checks or inspections. Your state or local area may require you to submit proof of certain insurance coverage before you can receive a child care license. You will need to have an understanding of the licensing requirements that you must meet in order to open and operate your business. You will also need to have your location selected, as it must be approved as a safe and appropriate space for child care.
Background Checks

Required Checks

Federal child care law requires that child care owners, directors, and staff; adults (18+ years old) living in a family child care home; and anyone else that may care for, supervise, or have unsupervised access to children in a licensed child care program complete comprehensive background checks. This will include not only caregivers and teachers but also staff that work in the building such as a cook, janitor, bus driver or any other individual that you employ. Comprehensive background checks include federal, in-state and out-of-state checks for any state where the individual has lived in the past five years. The following checks are conducted:

National FBI criminal history check (with fingerprints)
National sex offender registry check
In-state criminal history check (with fingerprints)
In-state sex offender registry check
In-state child abuse and neglect registry check
Out-of-state criminal history, sex offender and child abuse and neglect registry checks for every state where the individual has lived in the past five years 

---

FCC Tip: Some states may also require additional checks for juveniles living in a family child care home or comprehensive checks for frequent visitors. Ask your local CCR&R or licensing office who must receive a background check and what is required for each.

---

Disqualifying Crimes

There are a number of disqualifying crimes that would prohibit an individual from opening or working in a child care program. Your CCR&R agency or child care licensing office can help you learn what offenses may keep someone from being able to work in child care.

Request a Background Check

Contact your local Child Care Resource & Referral agency (CCR&R) or your child care licensing office to learn more about the requirements, processes and fees associated with child care licensing and background checks in your area. Use the following resource as a guide for questions and considerations.
RESOURCES