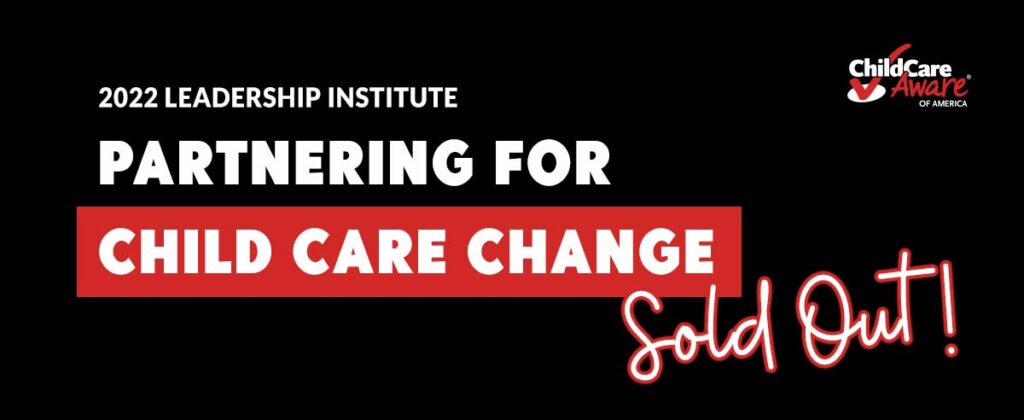 2022 Leadership Institute
Nov 3-5 | Tacoma, WA
Tacoma Convention Center
Now is the Time to Partner Together for Child Care Change
Child Care Aware of America (CCAoA) Leadership Institute gives CCR&R emerging professionals and executive staff an opportunity to participate in a three day, in-person experience. This year's event will focus on partnering together as we continue working towards a more equitable child care system for all.
Leadership Institute Participants will:
Explore how through partnership we can all work toward rebuilding, transforming and elevating child care.
Inspect the possibilities and acquire tools to re-imagine your organization, leadership and partnerships to move child care forward in a post pandemic world.
Engage in meaningful reflection and action planning to build anti-racist and equitable organizations.
And much more!
Meet our 2022 Sponsors