Proposal Submission Deadline: December 16, 2022
Child Care Aware® of America's (CCAoA) Symposium brings together leaders from Child Care Resource and Referral agencies, parents, child care providers, policymakers, philanthropy, and the business community to tackle complex issues and chart a course toward a high-quality, accessible, affordable, and equitable child care system.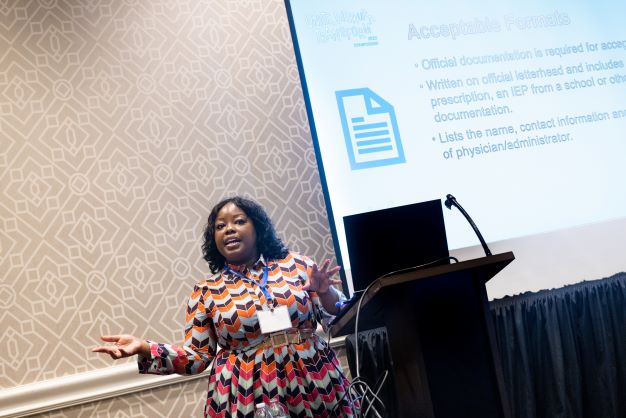 Guide to Submitting a Session Proposal
The CCAoA Symposium Program Planning Committee, along with the CCAoA staff, evaluates all proposals submitted for the symposium. The information that you include in your submission through our online form will be used by the reviewers to understand your proposal and what the proposed session will offer attendees, help CCAoA market your session, and help attendees select the sessions most relevant to them.
Questions?  
Download this brief outline on proposal submission items.  
Diverse Perspectives:
As an organization committed to equity, diversity, and inclusion we embrace the rich diversity found within our membership, staff, and the communities we serve, including in ability, age, color, ethnicity, race, family or marital status, sex, gender identity and expression, sexual orientation, language, national origin, political affiliation, religion, socioeconomic status, and other dimensions of diversity. We strongly recommend that session proposals include speakers with diverse individual backgrounds, from multiple types of organization, at every stage of their career, and from organizations across a geographic span.