Brain Building for CCR&Rs
Children are the future of our world. Children's brains grow the fastest during the first five years of life. Helping them learn now lays a strong foundation for friendships, school, and life. Child Care Resource and Referral (CCR&R) agencies are in a unique position to empower families, provide training and support to child care programs, and partner with community organizations to ultimately strengthen children's developing brains for a brighter future. Vroom® and Child Care Aware® of America have partnered together to bring the latest brain science and brain building tools to CCR&Rs.
CCR&R Outreach to Child Care Programs
Learn tips for sharing science-based tools and resources with child care programs to support learning in the classroom and enhance their family engagement efforts.
Learn More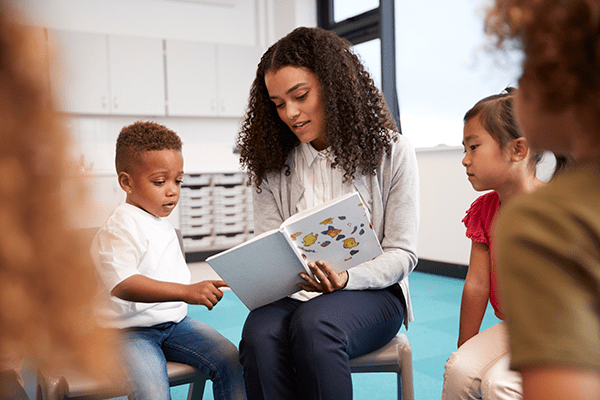 Integrating Brain Science into CCR&R
Learn how to enhance your outreach to families, child care programs, and community partners by integrating the brain science from Vroom®
Learn More