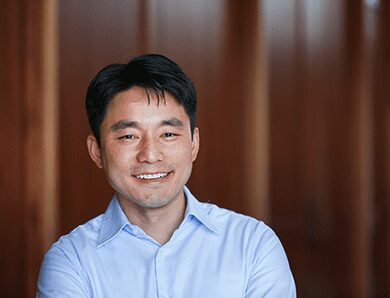 Position: Senior Lecturer
Location:  Cambridge, Massachusetts
Organization: Harvard Graduate School of Education
Junlei Li is the Saul Zaentz Senior Lecturer in Early Childhood Education and Co-Chair of the Human Development and Education Program at the Harvard Graduate School of Education. His research and practice focus on understanding and supporting the work of helpers – those who serve children and families on the frontlines of education and social services. He believes they are the ones who link developmental science to practice in order to make a real difference. Li studied and learned from children's "helpers" across a wide range of developmental settings with low resources but high-quality practices, including orphanages, child care programs, classrooms and community youth programs. From that work, he and his colleagues developed the "Simple Interactions" approach (www.simpleinteractions.org) to help identify what ordinary people do extraordinarily well with children in everyday moments and made that the basis for promoting positive system change.
Li teaches about improving human interactions and supporting adult helpers. As a child of two teachers, he values teaching above nearly everything else in his professional work. When he is not in the classroom, he travels to speak and teach workshops for state, national and international audiences focused on supporting helpers and strengthening human relationships for children, families and professionals.
As any meaningful work is built "on the shoulders of the giants," his work is significantly influenced and inspired by the pioneering work of Fred Rogers (creator of Mister Rogers' Neighborhood, which was the longest running children's television program in the United States). Rogers' work embodied what it means to look for and communicate the deeper and simpler ideas about human development in both science and people's actual lives. Prior to coming to the Harvard Graduate School of Education, Li served as the Co-Director and Rita M. McGinley Professor at the Fred Rogers Center for Early Learning and Children's Media in Pittsburgh, Pennsylvania.