Finding child care can be a difficult task, but following these steps can help: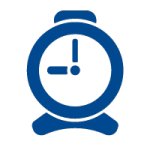 1. Start Early
Start looking as far in advance as you can. If you are expecting a new baby, begin researching your options now! Depending on where you live, you may need to get on a wait list even before your baby is born. No matter what type of care you are considering – a child care center or care in someone else's home – finding the right child care option can take some time.
Learn more about the types of child care available to you, and begin thinking about which type may fit your family's needs and your child's personal style best.
---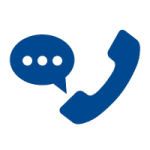 2. Make a Call
Begin your search by calling your local experts – your Child Care Resource and Referral (CCR&R) agency (search for yours here). CCR&Rs can give you the facts about child care and a list of child care options in your area that may meet your needs. Make sure to ask your CCR&R:
Will all of the child care providers on my

referral

list be licensed by the state?
What are the child care licensing requirements in my area?
How can I get information about complaints and licensing violations against child care programs?
Is there a quality rating system for child care where I live? If so, how can I find rated child care providers?
Does my family qualify for any child care

financial assistance

programs?
---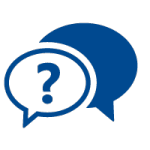 3. Visit and Ask Questions
Visit the child care options you are considering. Before you visit, create a list of questions that you plan to ask each program, and note indicators of quality that you will look for. Make special note of these five key indicators of quality:
Adult to Child Ratio: Ask how many children there are for each adult. The fewer the children for each adult, the better for your child. You want your child to get plenty of attention. The younger your child, the more important this is. It is recommended that babies have an adult to child ratio of no more than 1:4 (one adult for four infants), while four-year-olds can do well with a ratio of 1:10 (one adult for 10 children).
Group Size: Find out how many children are in the group. The smaller the group, the better. Imagine a group of 25 two-year olds with five adults, compared to a group of 10 with two adults. Both groups have the same adult to child ratio. Which would be calmer and safer? Which would be more like a family?

Caregiver

Qualifications: Ask about the caregivers' training and education. Caregivers with degrees and/or special training in working with children will be better able to help your child learn. Are the caregivers involved in activities to improve their skills? Do they attend classes and workshops?
Turnover: Check how long caregivers have been at the center or providing care in their homes. It's best if children stay with the same caregiver at least a year. Caregivers who come and go make it hard on your child. Getting used to new caregivers takes time and energy that could be spent learning new things.
Accreditation: Find out if the

child care provider

has been accredited by a national organization. Providers that are accredited have met voluntary standards for child care that are higher than most state licensing requirements. The National Association for the Education of Young Children (NAEYC) and the National Association for Family Child Care (NAFCC) are the two largest organizations that accredit child care programs.
There are many more indicators of quality that we encourage families to look for during child care visits. Learn more about child care quality indicators and get ideas for questions to ask on our Selecting a Child Care Program page. You can also read more about indicators of quality and find a checklist for your child care search in our publication Is This the Right Place for My Child?: 38-Research Based Indicators of Quality Child Care.
Ask the child care program for references, including families whose children currently attend the program as well as families who no longer attend.
---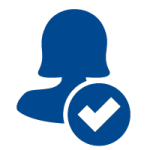 4. Make an Informed Choice
Be sure to gather information about each child care program from all available sources.
Take some time to review inspection reports (visit our State by State Resource Map and click on your state to find out how to access child care inspections where you live). Look for any violations that would concern you as a

parent

. If you find concerning violations or patterns of uncorrected or repeated violations, it may be a sign that you should look into other child care options.
Contact references that the child care

provider

gave you, and ask questions about the other families' experiences with the program.
Finally, review all of the information you've gathered during your search.
Think about what you saw at each visit and what you've learned from inspections and references. Were you comfortable with the level of security of the program, the provider interactions you witnessed, the health and safety measures taken to protect children, and the answers you were given to the questions you asked? Does the program seem like a place that your child would enjoy coming to each day? Does it seem like a place that you can trust?
Compare what you've learned and how you felt about each program you've considered, and make the best choice for your child and your family.
---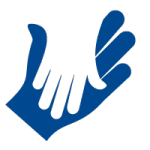 5. Stay Involved
The work isn't over when you find good care for your child. You and your child's caregiver are partners now.
Here are some ways to be involved:
Have parent-caregiver meetings regularly, and ask questions.
Offer to volunteer time when needed, like participating in clean-up days or fixing broken toys.
Be there for your child's birthday party.
Visit your child at child care and read a book aloud.
Join in special events, like field trips, Career Day, Black History Month, or other holidays.
Even if you can't get time off from work during the day, you can still check in at drop-off and pick-up times. Ask the caregiver how things are going and how your child is doing.
Visiting and participating in events at your child's program sends a strong message. It tells your child and your child's caregiver that you think what your child is doing and learning is important.
Find out more about efforts in your community to improve the quality of child care. Is your caregiver involved in these activities? How can you get involved? For more information, contact your local Child Care Resource and Referral agency (search for your local CCR&R here) or call Child Care Aware® toll-free at 1 (800) 424-2246.