Find out what happens when more people have a seat at the table.
Child Care Aware® of America presents "A Seat at the Table: Conversations on Leadership, Equity and Innovation," a 10-part podcast series on leadership. Nonprofit CEO and Latina Lynette Fraga interviews top leaders across all sectors, listening to their experiences of leading on equity and innovation in the workplace.
Learn how leaders are creating space for all types of voices to be heard. Pull up a chair and find out what happens when everyone has a seat at the table.
Lynette is a Latina, a proud mom of two, a passionate practitioner, advocate and inspiring leader in the field of child care and early learning. Lynette believes in a shared vision of leadership — one that leads to more equitable and justice-filled communities — and, ultimately, leads to greater innovation.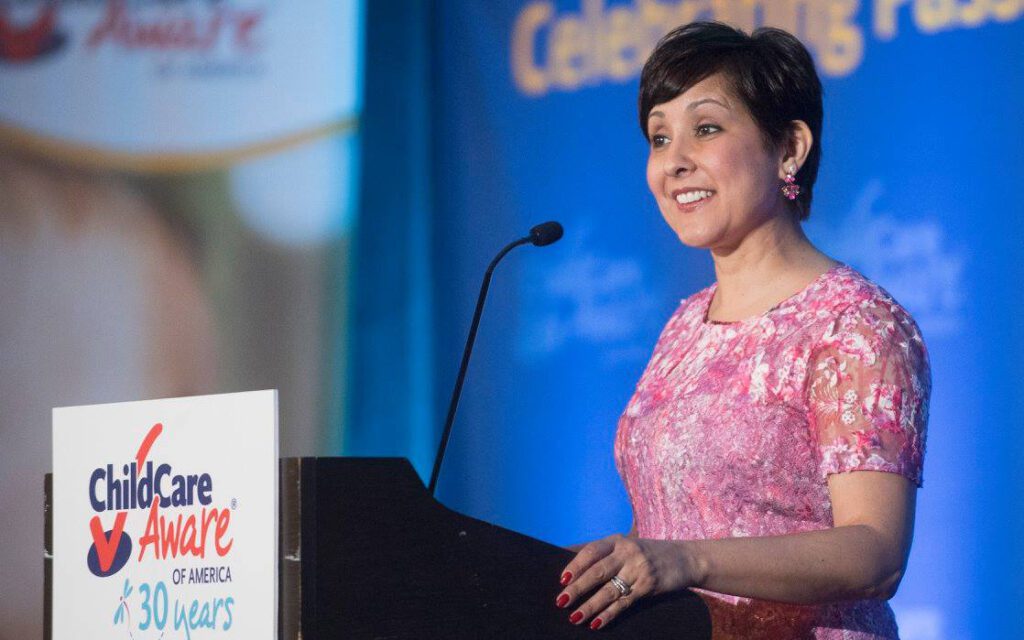 Latest Episode
Get notified when new episodes are released.