Find out what happens when more people have a seat at the table.
A Seat at the Table with Child Care Aware of America CEO Dr. Lynette Fraga is an award-winning podcast about the role of early care and education in creating a flourishing society. In its second season, the podcast shares stories of innovation, creativity and a desire for a more inclusive and equitable setting for America's children. Tune in for four episodes beginning in January 2022 wherever you stream.
Dr. Fraga is a Latina, a proud mom of two, a passionate practitioner, advocate and inspiring leader in the field of child care and early learning. Dr. Fraga believes in a shared vision of leadership — one that leads to more equitable and justice-filled communities — and, ultimately, leads to greater innovation. Pull up a chair and find out what happens when everyone has a seat at the table.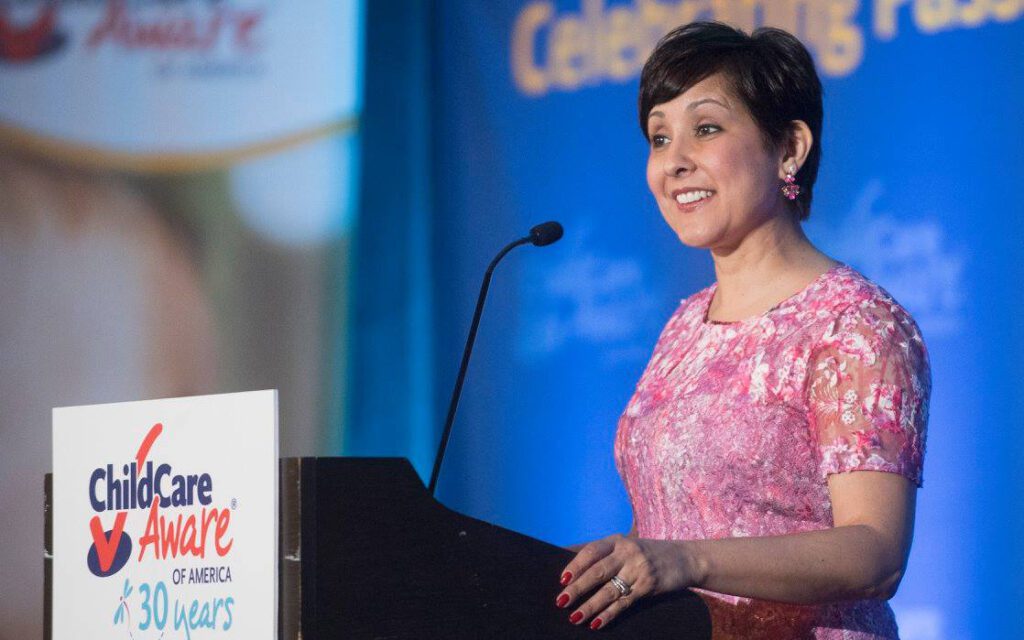 Latest Episode
Get notified when new episodes are released.