Mario Cardona, Chief of Policy and Practice
Mario Cardona is Chief of Policy and Practice for Child Care Aware® of America (CCAoA), providing leadership and outreach to the government, CCAoA members and the general public on issues relating to the early care and education system.
Cardona previously served in the Obama Administration as the Senior Policy Advisor for Elementary and Secondary Education on the White House Domestic Policy Council. In that role, he led the Administration's legislative strategy, budget proposals, and policy initiatives to advance and execute President Obama's early and K-12 education agenda. Prior to his service in the White House, Cardona held senior roles in the U.S. Senate, including as a principal advisor to the Chairman of the Health, Education, Labor and Pensions Committee. While serving in Congress, Cardona wrote and led staff negotiations to pass the Child Care & Development Block Grant Act of 2014, a law that comprehensively updated the quality and safety standards in federally subsidized child care for the first time in nearly twenty years.
Cardona earned a bachelor's degree from the University of Texas at Austin, a master's degree in education from Harvard University, and a juris doctorate, with honors, from the George Washington University Law School.
Cardona joined CCAoA in January 2021.
---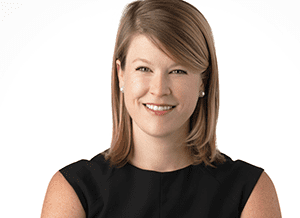 Anne Hedgepeth,  Senior Director of Federal and State Government Affairs
Anne Hedgepeth has over 12 years of experience as a government relations and grassroots advocacy strategist, motivating policy change at the local, state, and federal levels. She has authored advocate resources, state and federal policy briefs, and research driven policy recommendations. As Child Care Aware® of America's Senior Director of Federal and State Government Affairs, she manages the organization's public policy work, as well as supporting the advocacy and awareness efforts of CCR&Rs and advocates across the country.
Contact Anne at anne.hedgepeth@usa.childcareaware.org.