Once your child care center is open, you will want to ensure that your program structure and practices are providing a high quality learning experience for children.
The following pages can help you consider and plan for ways to strengthen and enrich your program. Additionally, your local Child Care Resource and Referral (CCR&R) agency can help enhance the quality of your program through training, coaching, and connecting you to additional resources and supports that can assist your center.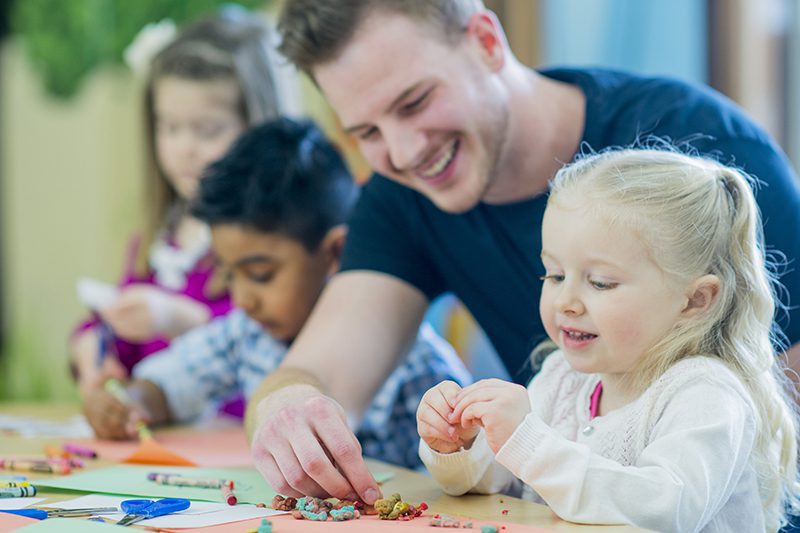 In this section you will find:
Program Structure: This information will provide the foundation for your child care center to be successful. Learn about programs and practices that can strengthen the overall structure of your child care program, such as QRIS and national accreditation, health and nutrition practices, child care policies and procedures, and more
Program Practices: This page will address topics that can help you to strengthen your program practices, including the curriculum, materials, resources, and daily interactions you and your staff have with the children and families in your care.
About our resources:
The resources in this section can be used individually to help you as you reflect on the program structure and practices of your Child Care Center. Click on the blue buttons on each page to access the resource listed. If you prefer to access all resources in one place, download the complete Child Care Center resource booklet below.
Download Booklet