Are you interested in opening a child care center? The pages below will help you to learn about the steps you'll need to take to be successful. If you'd like more information on child care centers and other types of care, visit our Types of Child Care page.
There are different resources for you to complete to help you build your business plan throughout these sections. These resources are meant to help you think through important questions. Your local Child Care Resource and Referral (CCR&R) agency and your local licensing agency can help you understand the specific rules and regulations you need to follow to operate a quality program. They will be important resources for you as you begin your child care business.
Before you begin your new career path, find out if child care is the right choice for you to help you evaluate why you want to start a child care business. It will help you think through some important considerations before you open your child care center.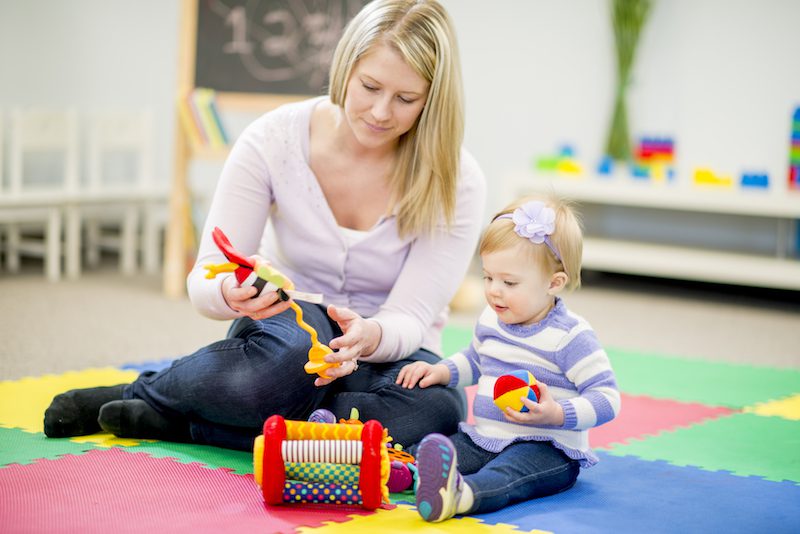 In this section you will find:
Do Your Research: This page will guide you through the topics you'll need to learn about before you open your child care center. Learn about conducting a needs assessment, licensing and background check requirements, and legal, tax, and insurance considerations.
Action Steps: This page will help you begin to take concrete steps towards opening your business. Find information on preparing a budget, finding a location, developing policies and procedures, hiring staff, and marketing your program.
About our resources:
The resources in this section can be used individually to help you on the path to opening your Child Care Center. Click on the blue buttons on each page to access the resource listed. If you prefer to access all resources in one place, download the complete Child Care Center resource booklet below.
Download Booklet