COVID-19 Resources for Policymakers
COVID-19 continues to highlight the vital role child care plays for millions of children and families across the country. Unfortunately, the virus also underscores the precariousness of high-quality, affordable and accessible child care – the result of years of underinvestment in the system.  It is more important than ever to implement policies that invest in the sector and build a sustainable future for child care. Child Care Aware® of America's (CCAoA) created this COVID-19 Resources for Policymakers page, which includes recommendations and tools so that policymakers—at all levels of government—can make informed decisions on child care.
Federal Recommendations

In order to invest in child care and build a more sustainable system for the future, child care requires $50 billion in dedicated federal stabilization funds.

Letters to Policymakers and Members of Congress

Child Care Aware® of America led and signed on to numerous letters to Congress and the Administration outlining federal policy recommendations to support child care during the pandemic. These letters can be found in this table.

Timeline of Federal Legislative Actions Regarding COVID-19 (2020)

State Policy Recommendations

Child Care Aware® of America's blog series reviews state child care policies enacted throughout the pandemic. Policymakers can use these blog posts to learn about the policies that states have implemented or permanently extended.
Stories from the Field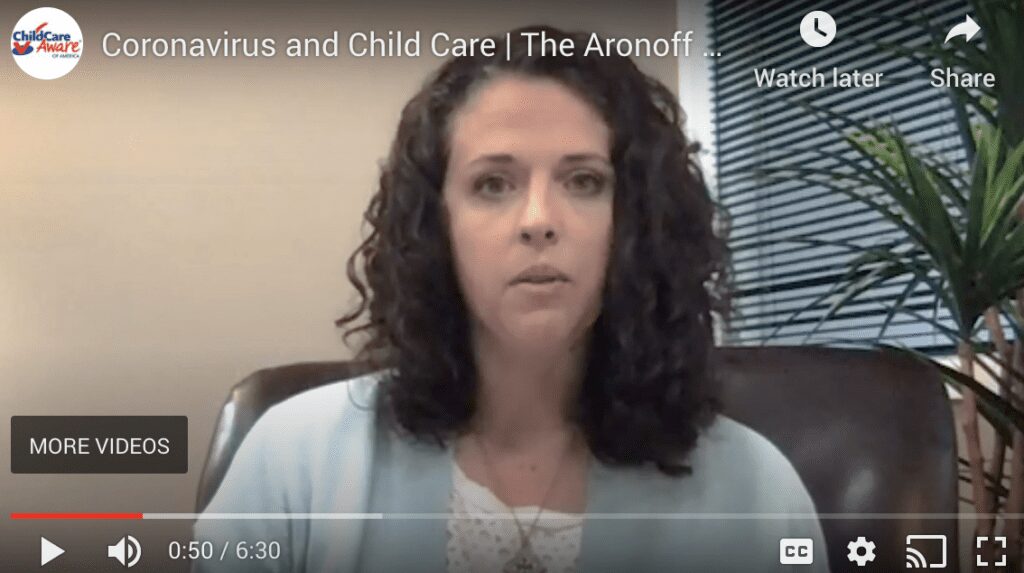 Kate Aronoff, Parent, Oregon
When Kate Aronoff's child care center closed due to COVID-19, she enrolled her two young children in another program in the area. Sadly, only a couple weeks after that, that program closed permanently as well.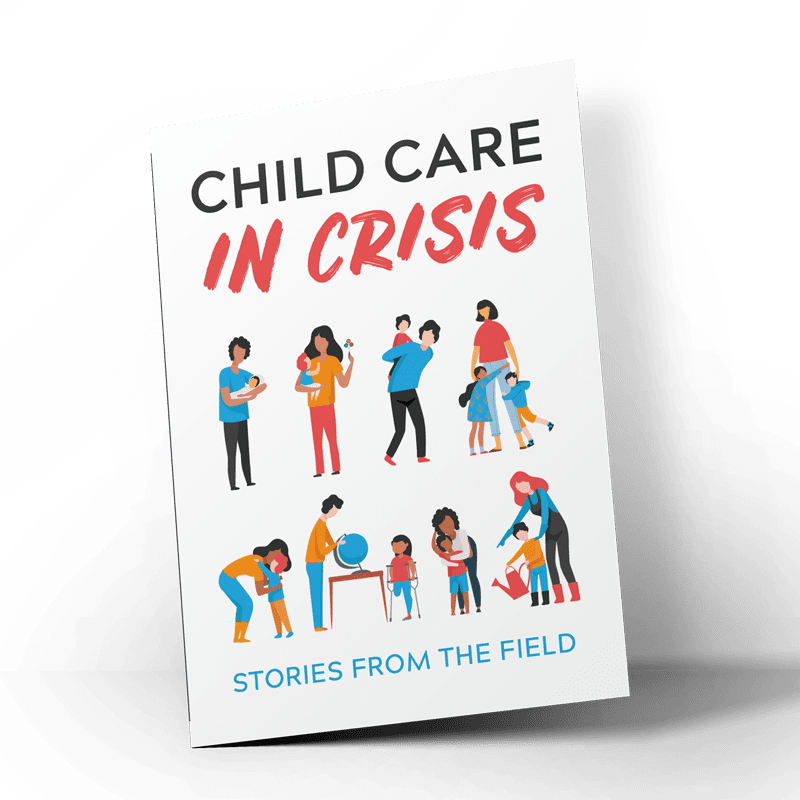 Child Care Storybook
Read the new Child Care Storybook by Child Care In Crisis to hear from stories from your constituents – parents, grandparents, early childhood educators, home-based child care providers and small business owners. Hear from individuals who struggle each day to navigate a child care system that's been pushed to the brink of collapse because of a lack of sufficient public investment.
Additional Resources from CCAoA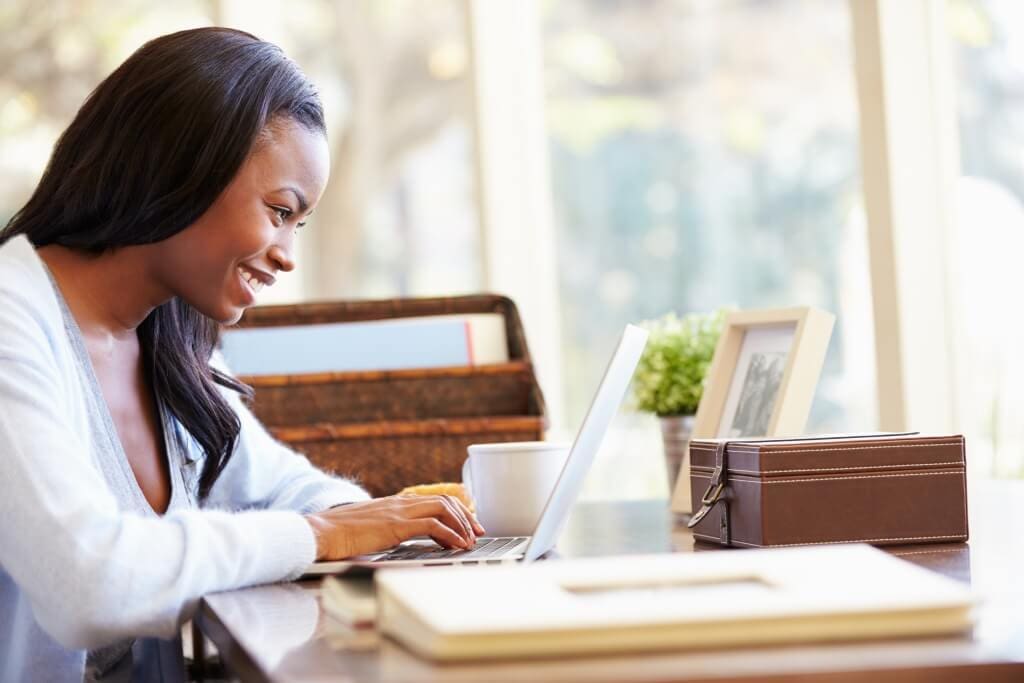 Emergency Child Care & Technical Assistance Center™ provides training, technical assistance and resources for the entire child care community. CCR&Rs, providers, families and employers are encouraged to get support during the COVID-19 crisis, and beyond.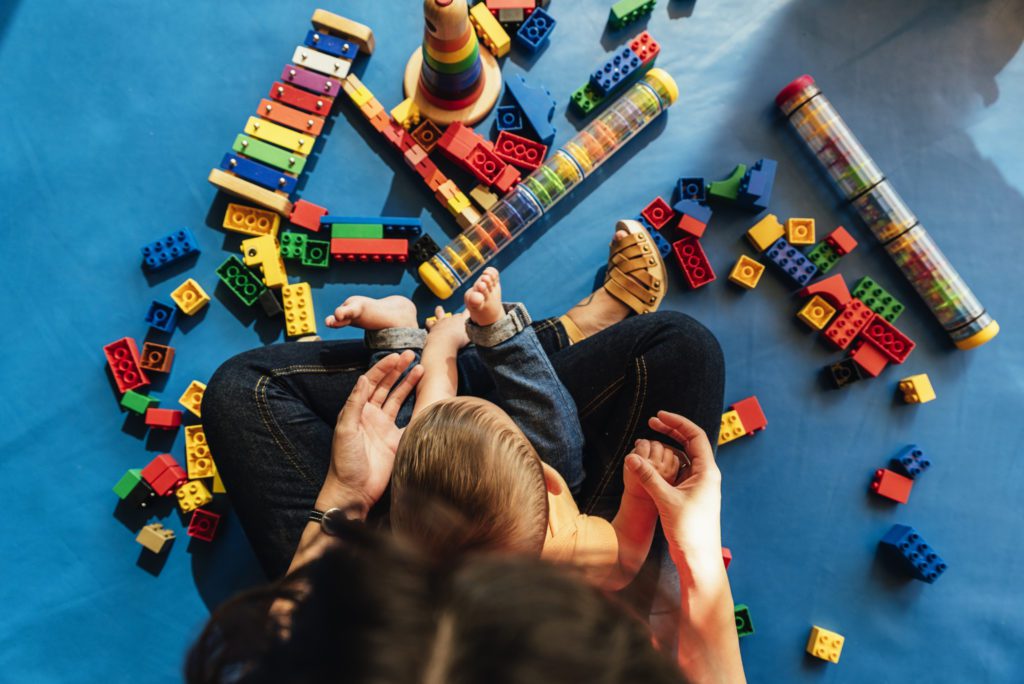 Explore Picking Up the Pieces, CCAoA's newest report. It's organized into three chapters that explore the impact of COVID-19 on child care access, affordability, and quality.
Stay Connected
Fill out the form below to receive monthly updates and news from Child Care Aware® of America