State COVID-19 Vaccine Distribution Plans
Last updated February 24, 2021.
Child Care Aware® of America is reviewing each state's plan to understand where child care providers fall in line. We are also advocating for providers to be treated equitably as a first step in ensuring access. As plans evolve, we will update this page with helpful information.
In December 2020, the Centers for Disease Control and Prevention (CDC) approved two COVID-19 vaccines for adults. States are now planning how to give out the vaccine based on recommendations from the CDC while there are still limited doses available.  The CDC recommends that health care workers and long-term facility staff and residents receive the vaccine first in Phase 1a. The CDC then recommends that people ages 75 and older and frontline essential workers, including child care providers, receive the vaccine next under Phase 1b. In Phase 1c, the CDC recommends that people between ages 65-74, people aged 16-64 with high-risk medical conditions and other essential workers not included in Phase 1b receive the vaccine.
The Role of States in Vaccine Distribution
States and local governments also play an integral role in the distribution of the vaccine. States submitted their interim plans to the CDC in mid-October 2020. Their plans were based on the CDC's Interim Playbook, which emphasizes close collaboration between public health, external agencies and community partners. Jurisdictions had to plan for three phases:
1. Limited supplies of vaccine doses available;
2. Large numbers of vaccine doses available; and
3. Enough vaccine doses for entire populations.
States are continuing to update their plans as more federal guidance and information about the vaccine is released. All state's plans must include 15 critical areas (such as administering capacity, tracking, managing inventories, distribution priorities, etc.). But, they have flexibility with the components of their plan and are not required to follow federal recommendations. The National Academy for State Health Policy found a couple of key differences when comparing initial state plans:
• The number of phases states have often vary, which makes it difficult to compare phases among states. States use between two to five phases, with some using subcategories within a phase (i.e., 1-A, 1-B)
• Some states have detailed which populations would be covered in different phases. Others only list who's included in the first phase or two, and are waiting on more federal guidance before making further decisions.
State Vaccination Plans and Child Care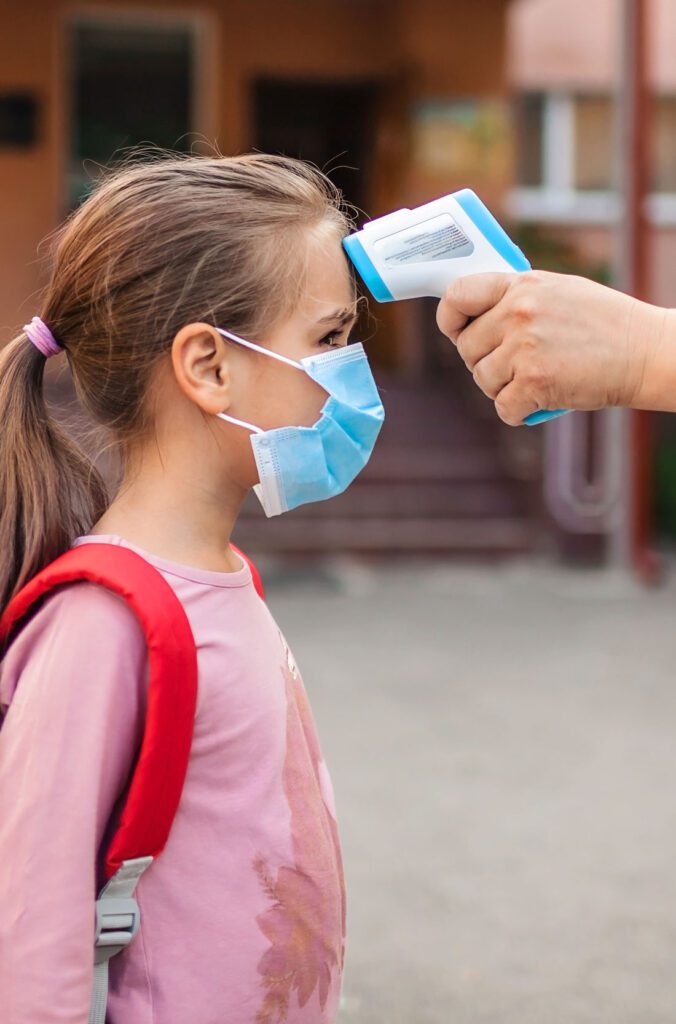 Almost all states have specifically mentioned when child care providers can get the vaccine. Child care providers are generally prioritized in the phase after health care workers and long-term facility staff and residents. These plans are reflected in the chart below.
So far, 40 states have included child care providers in the same phase as K-12 educators. Four states – Florida, Indiana, Texas and West Virginia – have still not made it clear when child care providers can access the vaccine. Two states, Vermont and Rhode Island, initially included child care and K-12 in the same phase within their initial state plans, but have shifted their plans to using age groupings over occupation to determine who can receive the vaccine next.
Connecticut announced that it is shifting away from its existing phased system and will move to an age-based approach beginning March 1. Notably, in addition to the age-based eligibility in Connecticut, child care and K-12 staff will be eligible to receive the vaccine in March at dedicated clinics, but no other sectors will have a similar special designation.
Four states – Oklahoma, Ohio, Utah and Wyoming have prioritized K-12 over child care providers in terms of access to the vaccine. Washington, D.C. included child care and K-12 in the same phase but allowed K-12 to access the vaccine a week earlier. Successful advocacy efforts in Kentucky recently moved child care providers to the same phase as K-12 educators after previously being designated in separate phases. To increase access, California recently announced its plans to set aside 10% of its incoming vaccines for child care providers and K-12 staff. 
Child Care Resource & Referral (CCR&R) agencies are equipped to coordinate with states to provide outreach and response to the child care community so providers know when and where vaccines are available to them. For example, in North Carolina, the Division of Child Development and Early Education is partnering with CCR&Rs, Smart Start and child care health consultants to get the word out to child care providers about the vaccine. California CCR&R Network recently held a webinar that shares examples of different county-level partnerships that have been developed to facilitate plans to vaccinate child care providers.
Who does the term "child care worker" apply to within the plans? It's often not clear if the definition includes all delivery settings, CCR&Rs or others in the child care system (like licensing staff). Our coalition partners at Homegrown and the National Association for Family Child Care (NAFCC) have asked for more clarity around family child care and family, friend and neighbor care.
State COVID-19 Vaccination Plans
COVID-19 Vaccination Next Steps
Please note that state plans are not yet final and are expected to change as more information from the CDC becomes available. If you're in a state that hasn't noted when child care providers can get the COVID-19 vaccine, we encourage you to reach out to your state and local policymakers to learn more about when those details will be included.
CCAoA will update this page with updates in state plans as they become available. We will work with our members and expert advisors on our Public Health Task Force to share information about COVID-19 vaccine access and distribution with the child care community.