Learn tips for sharing science-based tools and resources with child care programs to support learning in the classroom and enhance their family engagement efforts. Also, hear how professionals are benefitting from the tools.
---
Words from CCR&R Professionals
"Use Vroom as a family engagement tool with providers.  Integrate Vroom into all your events and activities."

"We have also been able to incorporate [Vroom] with the child care providers sharing how they can inform families on the Vroom App.  This is very helpful in the family engagement piece of QRIS (Quality Rating Information System)."

"4C for Children supports our region's child care providers to achieve, maintain, and increase their quality ratings. We recognize that Vroom is an excellent tool for child care providers to utilize when developing their parent engagement strategies."
---
Interactive Activity for Trainings With Child Care Educators
Title: Connecting Us and Our Reflections
Purpose:  An interactive, hands-on activity that is for sharing reflections and summarizing key points of a training.  This activity gives the facilitator an opportunity to use the metaphor "brain building" or making "connections" to illustrate the learning that has occurred as they depart to embed Vroom and brain building resources into their work with families and children.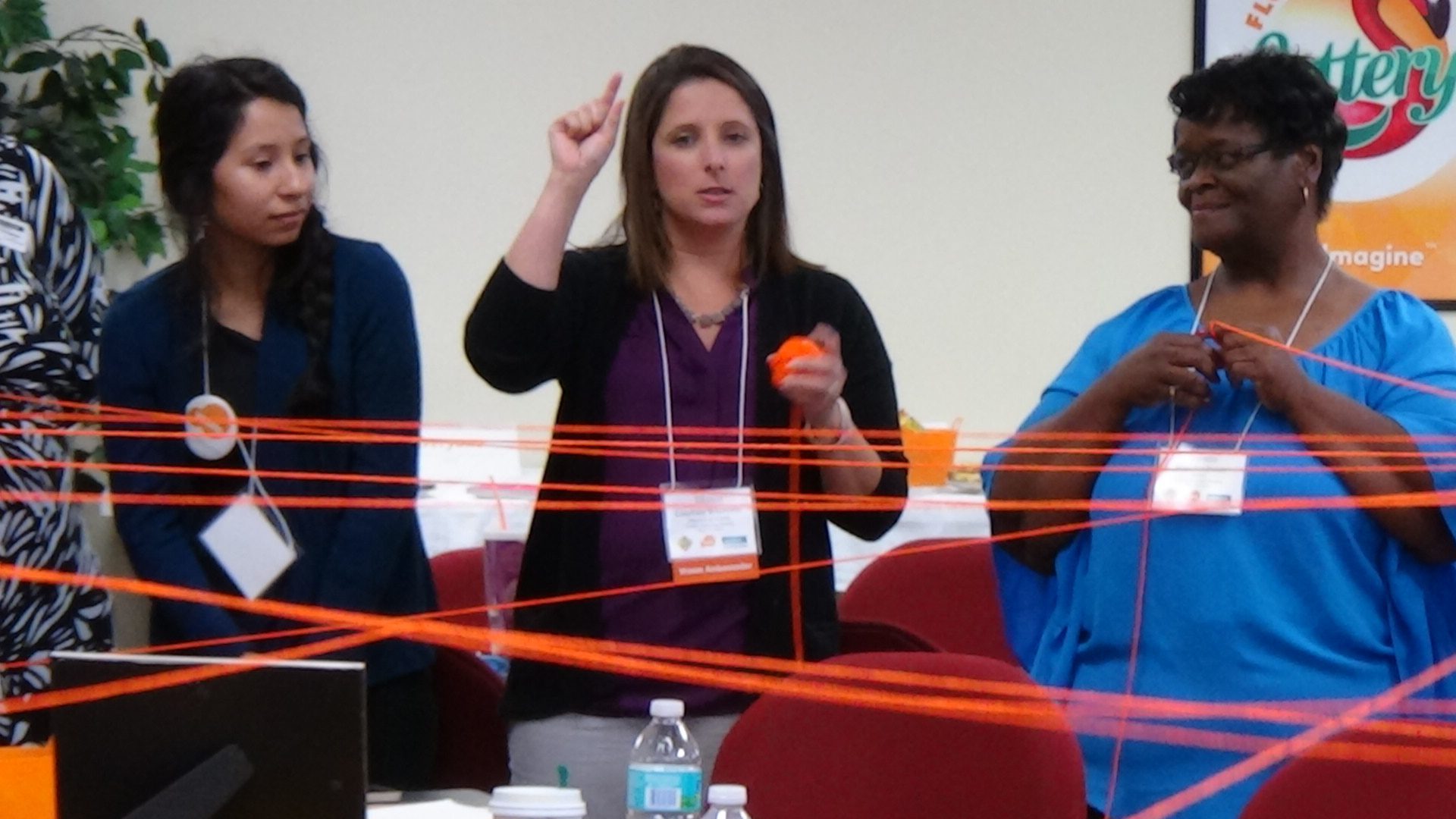 What Do You Need?  
15-25 minutes (depending on group size)
Space
Orange yarn in a ball
Scissors
A reflection question:

"What is one new thing that you learned during today's session?
"What is one action step that you will take to integrate Vroom into your program?
Instructions:  
Find an open space in the room.
Gather everyone in a close circle to construct a web of reflection in an open space of the room.
Tie a loop at the start of the ball of yarn string and loosely secure it around your finger.
The facilitator will announce the 'reflection question,' then toss the ball of yarn underhanded to a participant.
The first participant will share their response to the reflection question, then toss the ball of yarn underhanded to another participant.  (Important:  Instruct the participants to loop the yarn twice around his/her finger before tossing to the next person)
As the yarn continues to be tossed and unwinds, it creates a visual web of connections and reflections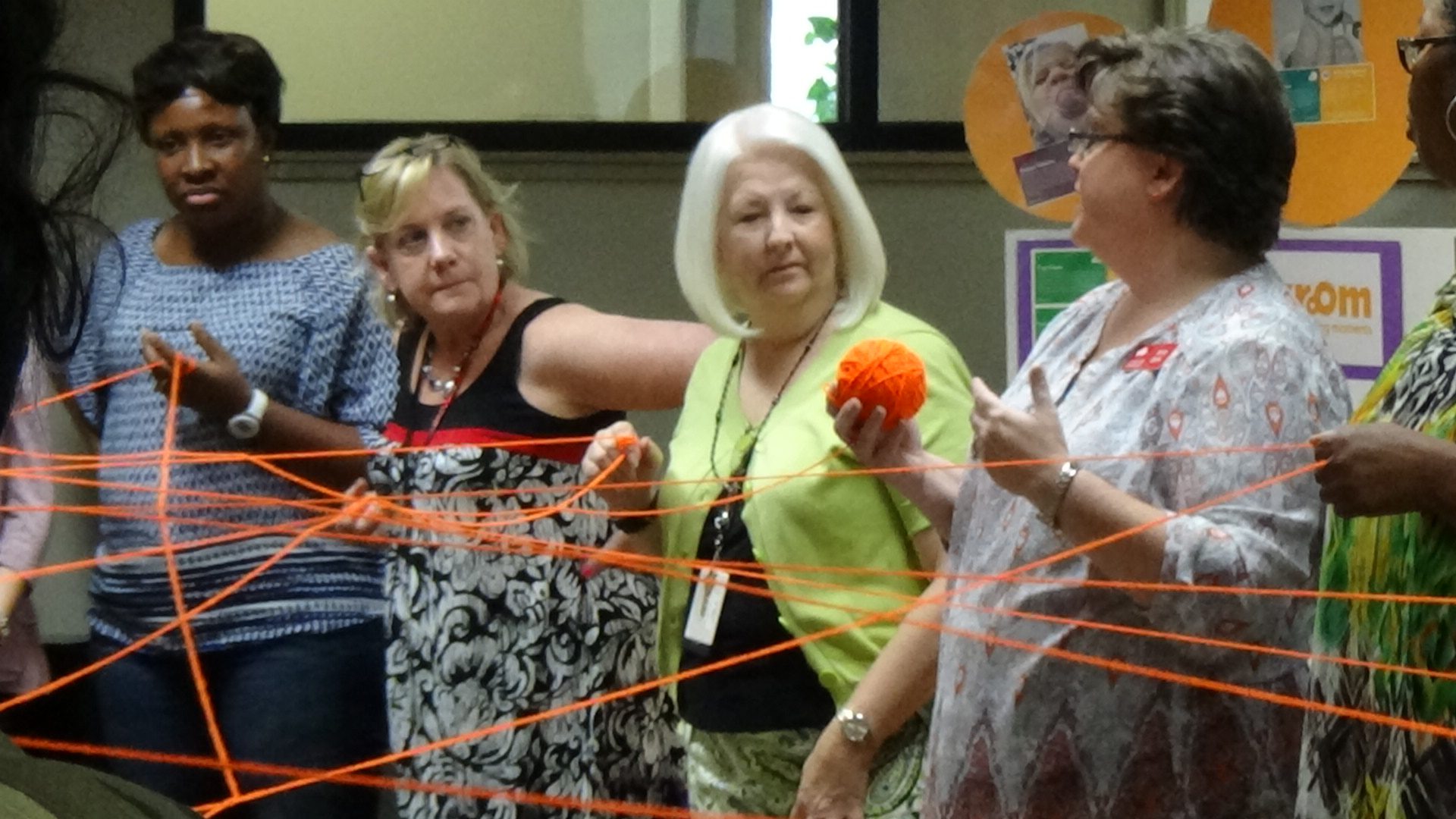 Call to action: For more information on CCR&R outreach to child care programs email vroom@usa.childcareaware.org