Below are nutrition guidelines from the U.S. Department of Agriculture (USDA) Child and Adult Care Food Program (CACFP) for healthy meals and snacks in child care: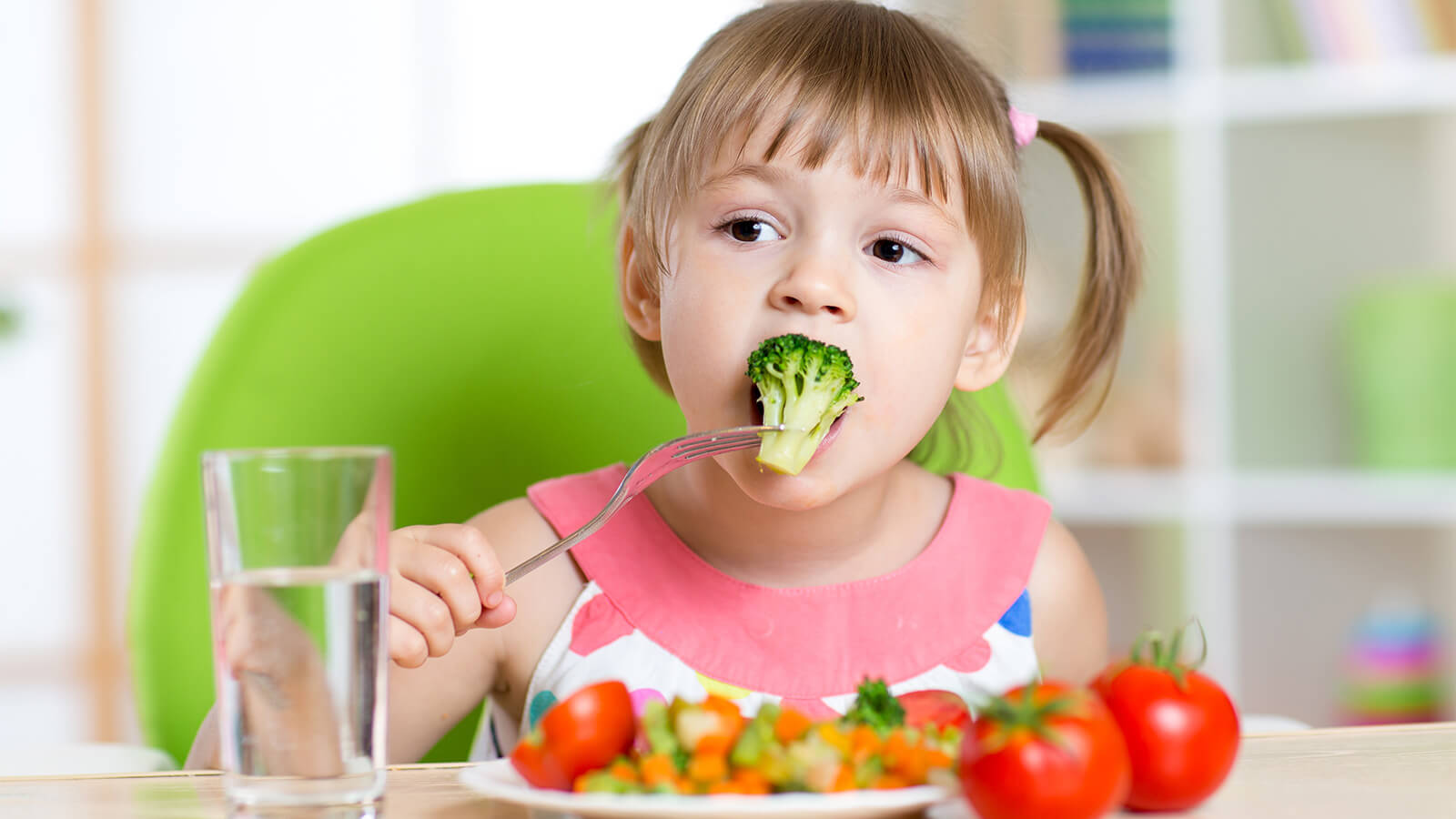 Breakfast. Includes one serving of juice, fruit or vegetable; one serving of grains/breads and one serving of milk.
Lunch/Supper. Includes a meat or meat alternate, two servings of vegetables or fruits, one serving of grains/breads and a serving of milk. Meat alternates may consist of protein such as cheese, yogurt, eggs, cooked dry beans or peas, or peanuts or other nuts. The USDA resource provided below gives you more specific nutrition information.
Snacks. Include two items from the following list: meat or meat alternate; vegetable, fruit or juice; and grains/breads.
The CACFP website below offers recipes and tips for offering healthy food options to children in your care while keeping your costs down. Practical nutrition tips include adding fresh foods that are in season to your menu, preparing fruits and vegetables in kid-friendly ways and creating fun food names and encouraging children to help.
Additional Resources